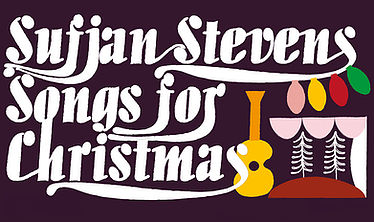 Sufjan Stevens, American songmaker and composer has made 10 albums of Christmas music. He has generously put all of these songs onto creative commons, inviting folks to have a go at making their own versions. For several years now a small team of Sufjan fans have been putting on seasonal concerts of these wonderful multifarious songs and we have a little website where you can find out more and listen to some of them https://www.sufjansongsforchristmas.com.
Join our choir & rehearse for Sufjan Stevens Songs For Christmas to sing at the Great Hall Dartington (a community/professional performance) on 5th December with support from Dartington and the Bournemouth Symphony Orchestra and also featuring The Aubergines Family Orchestra. Torquay composer, musician and music leader Hugh Nankivell will this year join forces with Totnes music promotor, songwriter and choir leader Katie Whitehouse
Katie and Hugh are putting together a choir open to all and everyone interested in singing. Some of the songs are simple and some are more complicated but everyone will be able to find a way in, and the final event will be a wonderful gathering of like minds and energies. 
REHEARSALS: 8 WEDNESDAY EVENINGS
7-9pm in Totnes – venue tbc
OCT 13th, 20th, 27th
NOV 3rd, 10th, 17th, 24th
DEC 1st 
+ dress rehearsal & performance DEC 5th
Cost: £5 per session or £35 for 8 weeks (concessions available)
For more information about rehearsals email: katie@fromthewhitehouse.com or about the music email: e.h.nankivell@gmail.com.