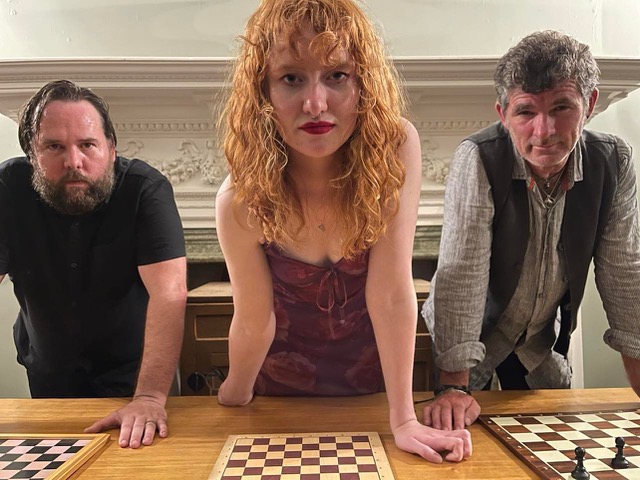 The Ciderhouse Rebellion with Molly Donnery
"A voice that encourages ever more attentive listening as you strive to catch every nuance of her impeccable delivery" – FRUK
Cider With Molly cast their evocative magic over songs born of tradition. From the misty beauties of Mo Bhuachaillín Donn to the joyous race of Murphy's Running Dog – their hugely exciting collaboration showcases undeniable talent with electrifying performances.
Masters of improvisation The Ciderhouse Rebellion (accordionist Murray Grainger and fiddle player Adam Summerhayes) are joined by stellar Irish singer Molly Donnery ( The Haar) in the first of a series of 'Cider with…' projects creating incredible albums (debut out Autumn 2023) alongside national and international tours.
Already acclaimed in their own rights (multiple FATEA awards and championed by the likes of Phil Beer, BBC Radio 3, and FRUK) the new trio draw listeners into the very heart of the music with each performance being uniquely magical in its improvisatory focus. There's something quite special about Cider With Molly and many in the scene seem to agree after prestigious live shows at venues such as London's Green Note and Birmingham's Kitchen Garden.
With exquisite playing from Summerhayes and Grainger, Molly Donnery's vocals have found a creative match that is truly spellbinding – as their live shows and recent YouTube video demonstrate.
"Intimate stuff, drawing listeners into the very heart of the music. Each performance is uniquely magical in its improvisatory focus" – The Birmingham Press