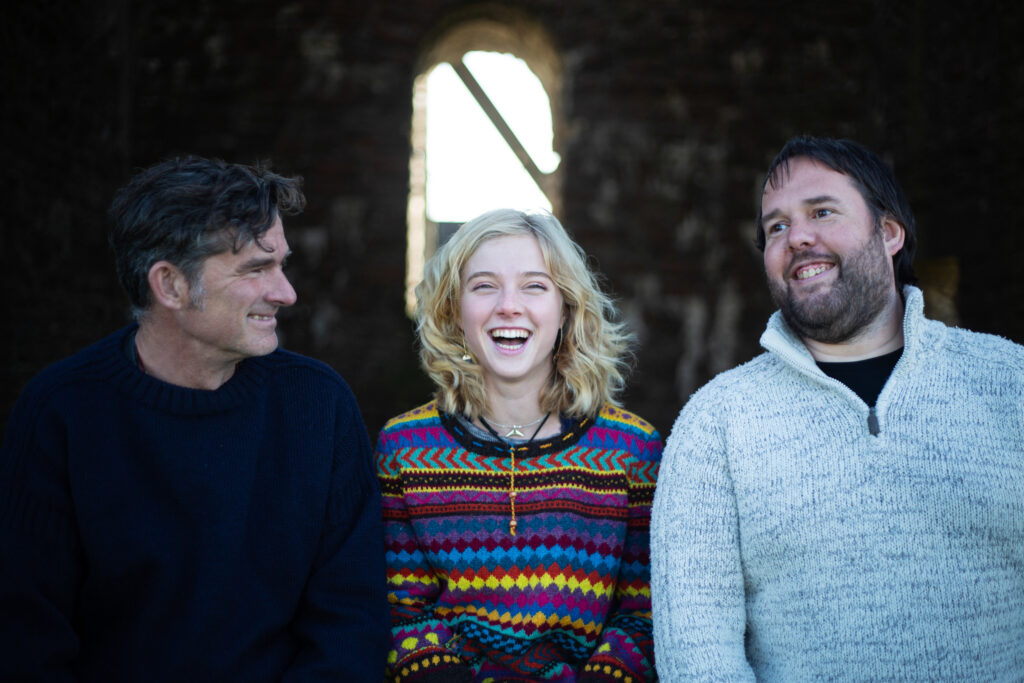 Immersive poetic storytelling set in spontaneously created music.
'Mesmerising and hypnotic' – Songlines
Cider With Jessie (formerly known as Words Of A Fiddler's Daughter) see The Ciderhouse Rebellion duo (Adam Summerhayes and Murray Grainger) joined by Adam's daughter, the poet Jessie Summerhayes. What they collectively create is best described as an immersive and expansive collection of folk-poems, woven between and around spontaneously created music.
Jessie's words are steeped in the same history and folklore that flows through the music of her father, inhabiting the protagonists and landscape of her beloved North East of England with her fresh and timeless voice. Their first recording (Rùnian) was built upon the foundations of The Ciderhouse Rebellion's previous work, but with the added intimacy and connection of the human voice.
Second album Ironstone Tales (part of a wider, Arts Council funded project about the landscape and industrial history of Rosedale Valley, North York Moors) was released July 2022. Their work has been championed by the well-known and was recently the subject of a Folk on Foot podcast, whilst Jessie's poems have been featured on BBC Radio 4's Power Lines.
Their much-celebrated collaboration with Ballet Folk has been a massive hit on the festival circuit, continues to place them at the heart of the UK's most innovative folk exploration and led to their latest acclaimed release The Tears Of Jenny Greenteeth.
'The edge of the seat excitement is tangible, the fiddle, accordion and voice working in the symbiotic rapture' – Northern Sky
"Allow yourself to get lost in some fine music and terrific storytelling" – FRUK
Festivals played: Cambridge Folk, Purbeck Valley, Summer By The River, Settle Stories.
Social media followers: 3.5k