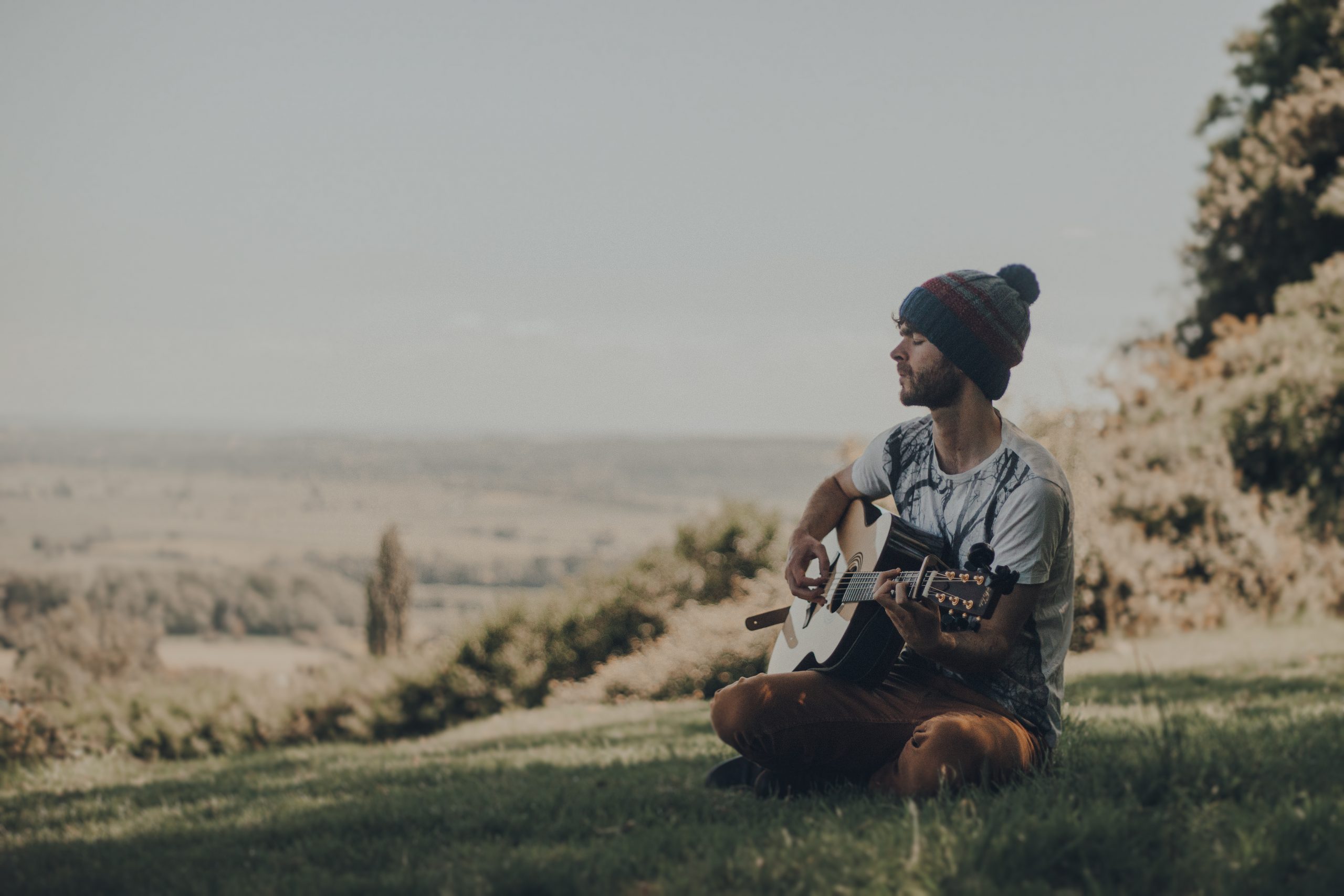 "As surreal as Fforde. As loaded as Ballard"
Time Past and Time Passing
Cleverley's music is infused with the hazy, dreamlike essence of the 60s Folk Revival. Rich with lightning-fast melody and beautiful vocals, every song pulls you in to reveal lucid storytelling – confirming his compelling place within the world of alternative electronica and indie-folk.
Described as 'impressive' (Daily Telegraph), 'haunting' (The Sunday Times) and as 'one of the most vital voices of today's folk generation' (Folk Radio UK), Chris has gigged and recorded extensively across the UK, working with artists such Dan Whitehouse (Reveal Records), Eliza Marshall (Peter Gabriel) and John Elliot (The Little Unsaid). 
Cleverley is a performer whose presence occupies the room effortlessly – taking his audiences on a journey deep into the self, unpicking how we as individuals relate to the increasingly beguiling world around us. Whether exploring forgotten feminist voices, pervasive artificial intelligence, anxious minds or simply voicing the screams of our deteriorating natural world, Cleverley's music remains deeply affecting and highly relatable. It's no wonder that RnR Magazine have described him as 'genuinely important' and FATEA voted him Male Artist Of The Year.
"perfect…the eight tracks just overflow with quality"
FATEA
"Bold, brave and utterly compelling"
Northern Sky ★★★★★
Matt Rochford is Chris Cleverley's booking agent.