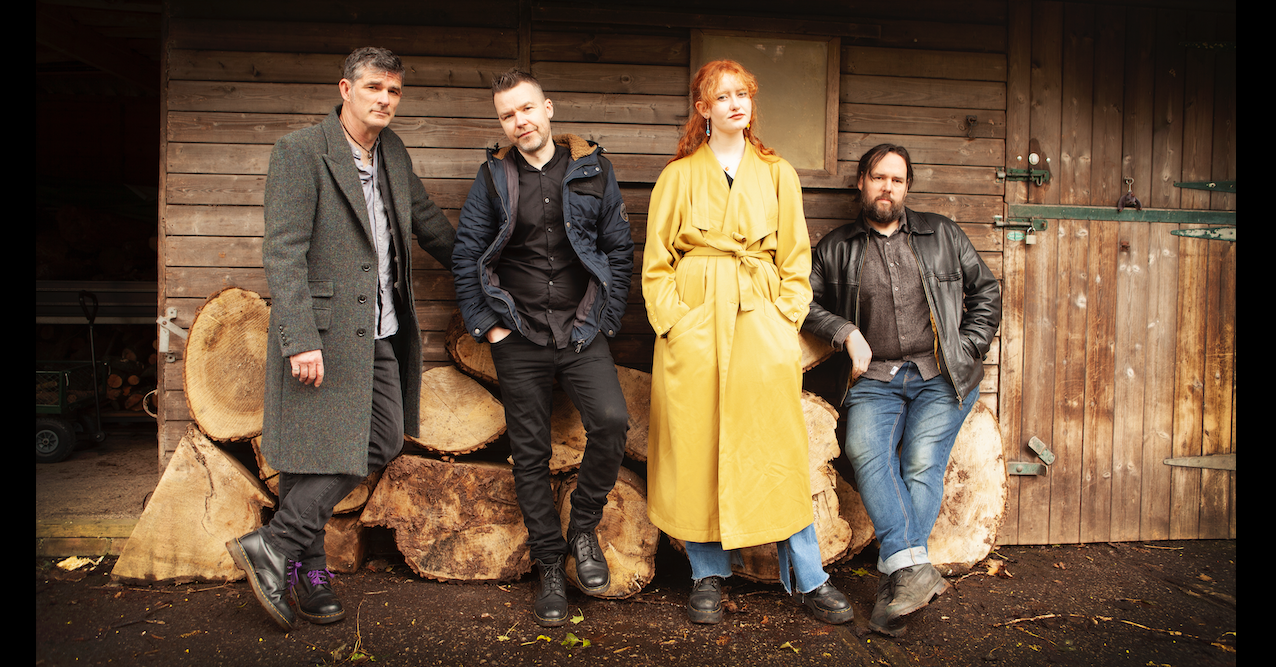 A fresh, boundary-pushing take on traditional songs.
'We need more music like this; spontaneous, alive and affecting' – FRUK
The Haar introduces the formidable talent of traditional Irish singer Molly Donnery combined with three of the most exciting instrumentalists on the folk and traditional music circuit: Cormac Byrne (Show of Hands), Adam Summerhayes, and Murray Grainger (both Ciderhouse Rebellion). This is music that is not afraid to transcend borders – whilst recognisably born of the traditional music that all members have grown up with. The Haar are unapologetic in pushing the boundaries to create a unique and compelling sound.
The origins of the band go back to a chance meeting between Adam, Cormac and Molly at a session at the Craiceann Bodhrán Festival. This resulted in an improvised performance recorded by the shipwreck of the Plassey on the west coast of Ireland. It was to become typical of the unique 'live reactive composition' that characterises their music. With the addition of master accordionist Grainger, they entered the studio at the end of 2019 to record their first album.
Their self-titled debut, released in June 2020, is a collection of traditional Irish songs tackling love, poverty and oppression.  It was heralded as "a splendid balance of swirling instrumental magic and beautifully sung narratives" by Folk Radio UK and garnered attention from Mike Harding who described it as "absolutely amazing".
The latest album, entitled Where Old Ghosts Meet received multiple rave reviews and has paved the way for outstanding festival appearances at Shrewsbury, Beardy Folk, and at other prestigious stages.
'A sweeping panorama of Irish traditional music and song' – Songlines
'The Haar conjuring magic that had long been hidden in plain sight, responding melodically in a mesmerising impromptu arc of artistry' – Irish Music Magazine
'Very rarely does an album appear unheralded and threaten to make a major impact. The Haar is one of those rarities' – Folking
Festivals played: Shrewsbury Folk, Craiceann Bodhrán, Beardy Folk, As You Like It
Spotify streams: 20k. Youtube plays: 7k. Social media followers: 1.5k