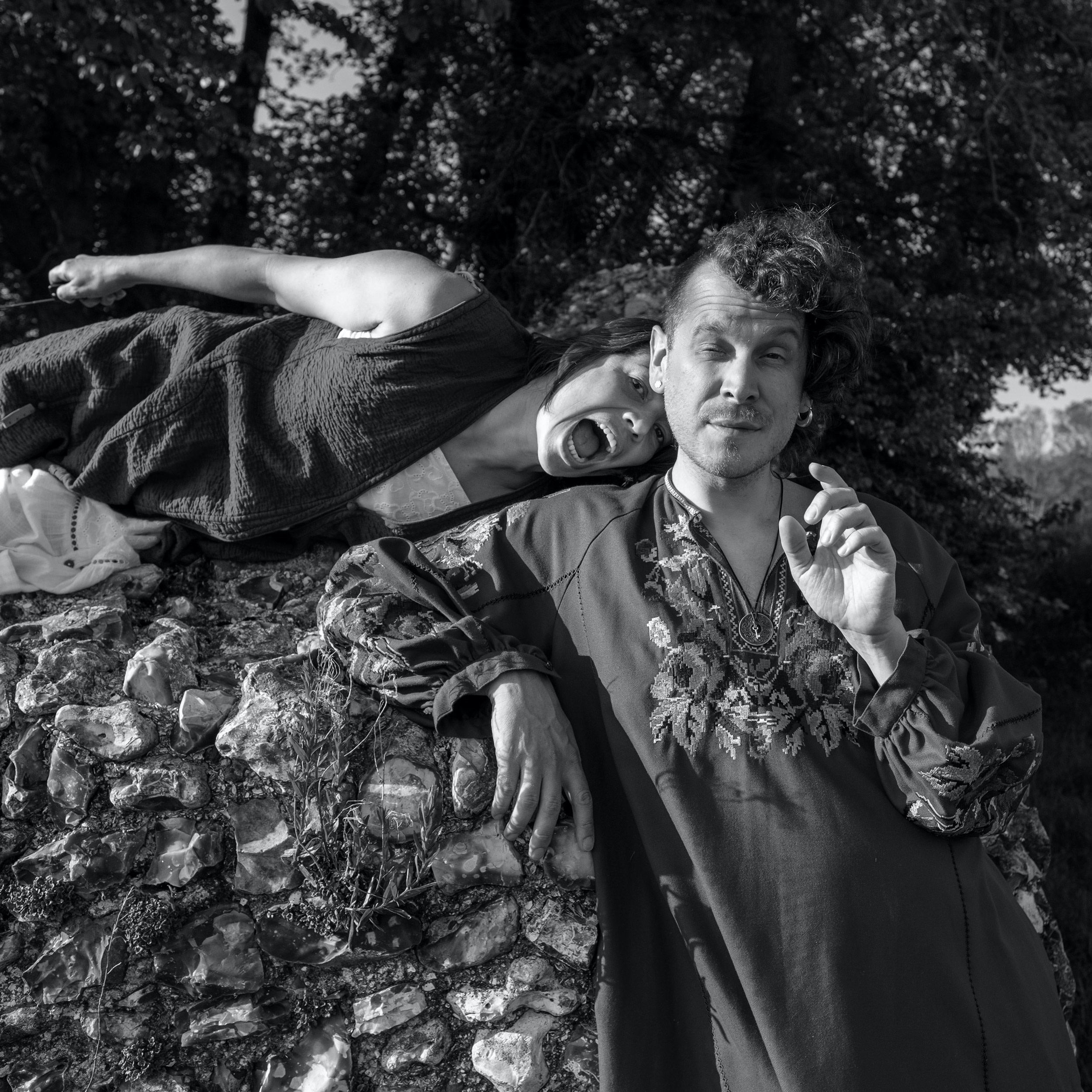 Experiments in broken-folk
"Intriguing and innovative…told with a beautifully stirring musicality and striking emotion" Get in Her Ears
Lunatraktors are choreographer and percussionist Carli Jefferson, and nonbinary vocalist and composer Clair Le Couteur. Influenced by flamenco, post-punk, and trip-hop, their sound strips trad folk back to rhythm and voice. The pair turned heads in 2019 when their DIY debut This Is Broken Folk – recorded live in a viaduct arch by Ramsgate harbour – made it onto MOJO Magazine's Top Ten Folk Albums.
New releases blend analogue synth, whistles, accordion with tuned drums, vocal harmonies, and a hybrid of tap dance and body percussion, which Jefferson developed after touring with Stomp. A double act in the old-fashioned sense, Le Couteur's channeling voices of multiple tragi-comic characters match Jefferson's hyper-expressive performance style.
#2 MOJO Folk Album of the Year
'Folk music is conceptual art, and not only do Lunatraktors understand that, but they run with it. It is music and storytelling that invites us to consider everything that has come before, and everything still to come.' M Magazine
'A powerful comment on the politics of our day, it deserves a wider listen, and I for one, would love to see this performed live. A timely recording. We need this.' FRUK
Festivals played: Beardy Folk, Hebden Folk Roots, Out & Wild, Smugglers Festival.
Spotify streams: 15k. Social media followers: 9k.