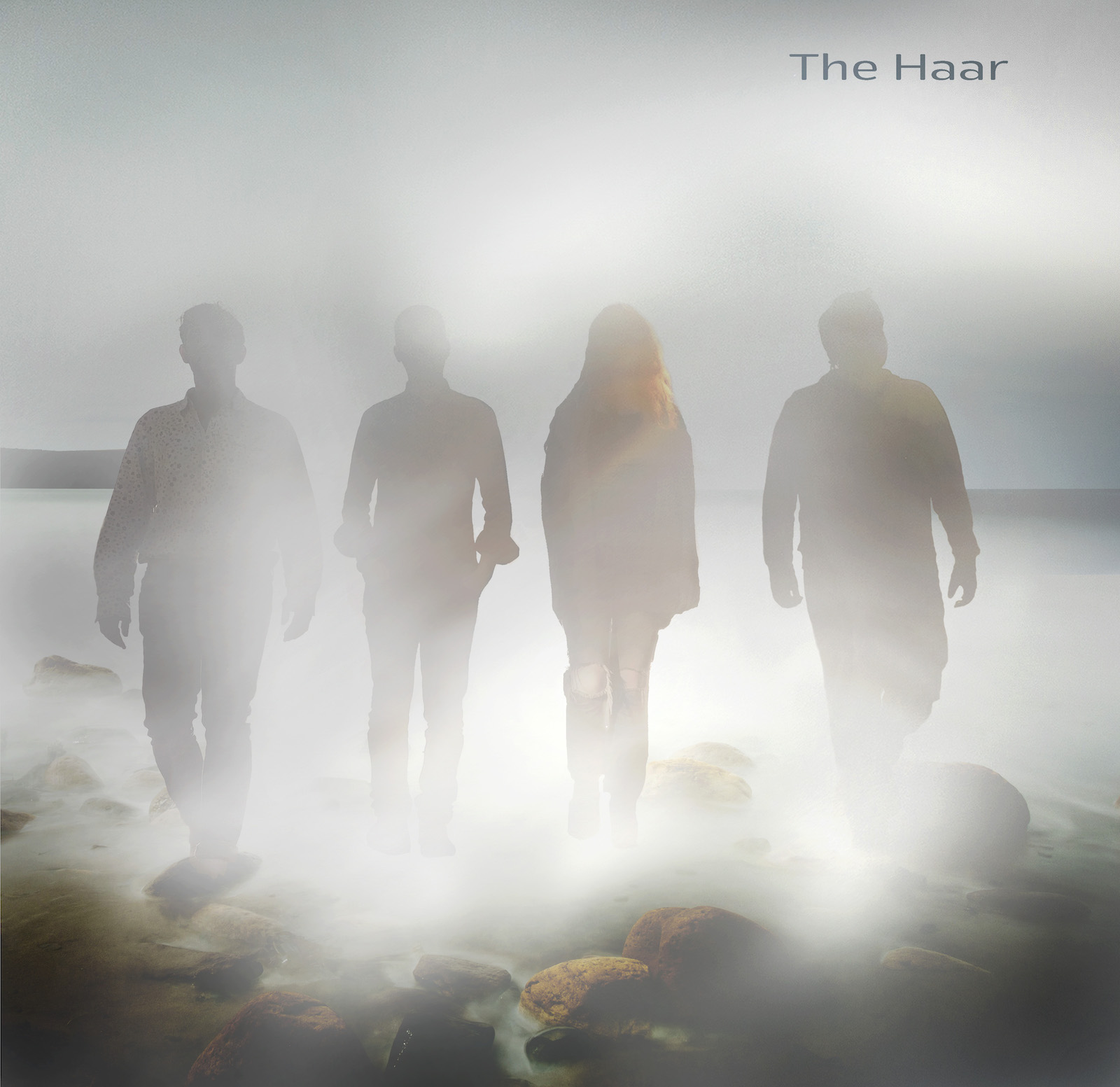 New band The Haar introduces the fresh talent of traditional Irish singer Molly Donnery combined with three of the most exciting instrumentalists on the folk and traditional music circuit: Cormac Byrne (Instrumentalist of the Year 2019, FATEA Magazine Music Awards), Adam Summerhayes ('a Paganini of the traditional violin' fROOTS) and Murray Grainger ('Gorgeous stuff' BBC Radio 3).
The band has its origins in a chance meeting between Adam, Cormac and Molly at a trad session at Craiceann Bodhrán Festival, Inis Oírr, resulting in an improvised live performance recorded by the shipwreck of the Plassey on the wild Atlantic seafront. It was to become typical of the unique 'live reactive composition' that characterises their music.
ENQUIRE ABOUT GIG/FESTIVAL BOOKINGS HERE
With the addition of master accordionist Grainger, they entered the studio with no plans or arrangements, guided only by the live musical landscapes they created – the music was recorded as it flowed, often in the first and only take.
Like the eponymous sea-mist, which rolls in both east and west from the Irish and North Seas, the music varies in denseness and viscosity. It is at once tangible and fleeting, headily thick one moment and thinly dispersed the next. Three masterful instrumentalists provide an improvised space from which Molly's pure and unadulterated vocals can emerge.
The resulting debut record, released in June 2020, is a collection of traditional Irish songs tackling love, poverty and oppression – common subjects that link the peoples of these islands.
This is music that is not afraid to transcend borders – whilst recognisably born of the traditional musics that all members have grown up with and absorbed, it is unapologetic in pushing at the edges in order to create the band's own unique and compelling sound.
"a sweeping panorama of Irish traditional music and song"  – Songlines
"Very rarely does an album appear unheralded and threaten to make a major impact. The Haar is one of those rarities." – Folking.com
"We need more music like this; spontaneous, alive and affecting" – Folkradio.co.uk