Panic Brothers – Richard Morton & Reg Meuross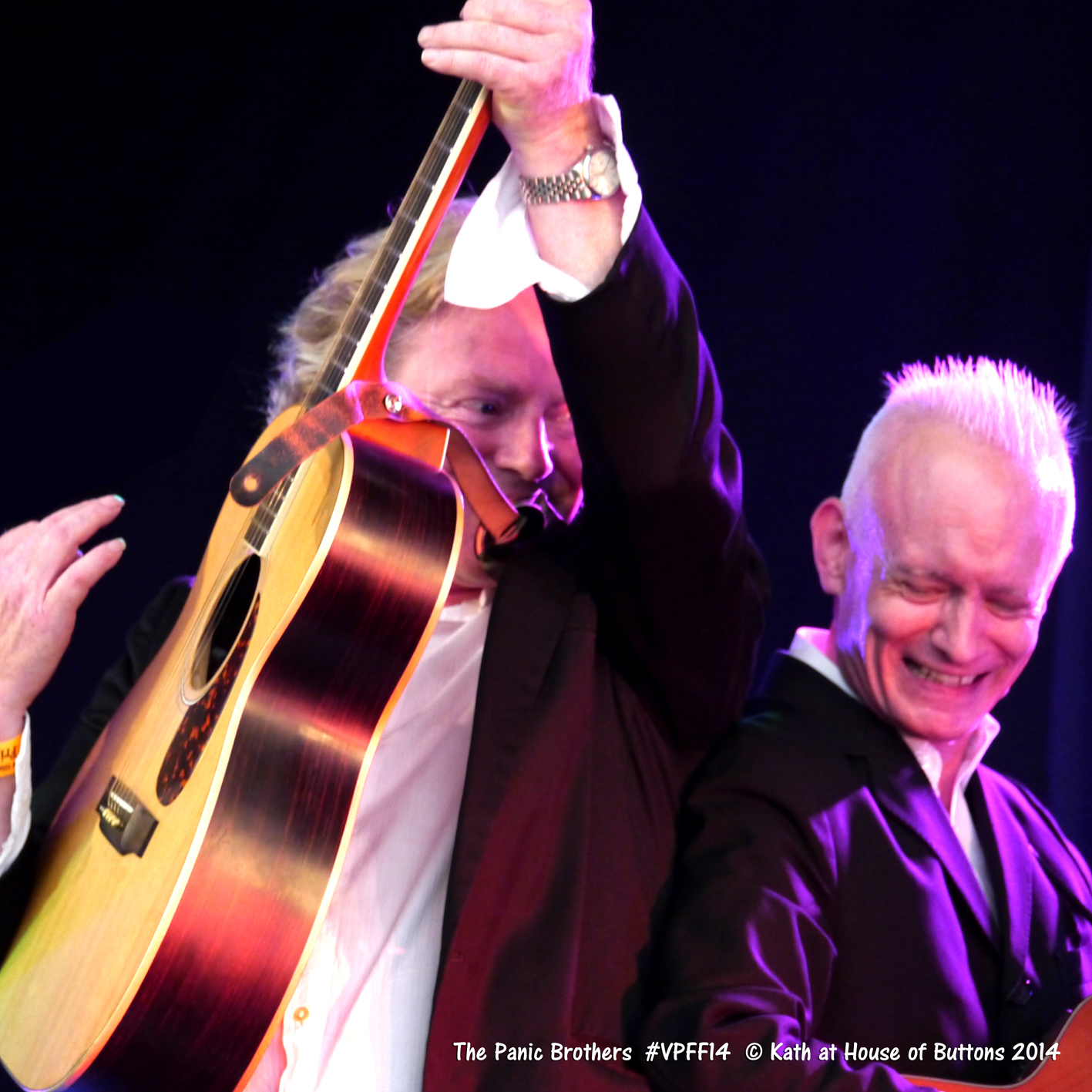 Back in the late 80's Reg Meuross and singing and writing pall Rich Morton had a tightly harmonious, rock and rollicking singing duo called The Panic Brothers. Many of their stage companions of that time on the Alternative comedy circuit have gone on to become household names; the likes of Paul Merton, Jeremy Hardy, Harry Enfield, Jack Dee etc etc..last year they Rich thought they'd see if they could still reach those beautiful high ringing notes and we found they could! 
This year they have persuaded some of these laughter barons and baronesses to leave their gilded fun castles and come and join them at The Bloomsbury Theatre in London. This is a totally exclusive series of one-off performances by some true British comedy legends and the Panic Brothers. 
Reg and Richard have lost none of the musical and lyrical edge which established them as a formidable live act, first on the London pub circuit and then leading to five years of successful touring and TV work, with appearances at Edinburgh, Glastonbury, Sidmouth and most of the major British Festivals and also the comedy circuit. 
They gigged widely in the UK and supported numerous and diverse stars such as Chuck Berry, Steve Earle, Roger McGuinn, Steve Marriott, Charlie Louvin, Flaco Jimenez, John Martyn, Richard Thompson and The Housemartins. 
The Panics had a reunion tour in 2015 – If your'e interested in a booking, enquire HERE.
Reviews:  
"Spine-chilling harmonies", Robin Denselow  (The Guardian) 
"Excellent snappy songs,booming acoustic guitars and perfect harmonies are the Panic's trademarks", Andy White (Music Week)
"Their combination of sharp,witty songs, tight harmonies and powerful acoustic guitars have gained them an enormous following", John Conquest (Time Out)
"Witty songs and melodic punch from the Panics make their particular brand of musical satire easy for anyone to relate to", Simon Jones (Folk Roots, September '87)
"Sweet Everly Brothers harmonies, so impeccably spot on they bring a smile to your face", Kris Kirk (Melody Maker) 
"Excellent", Mark Sinker (NME)