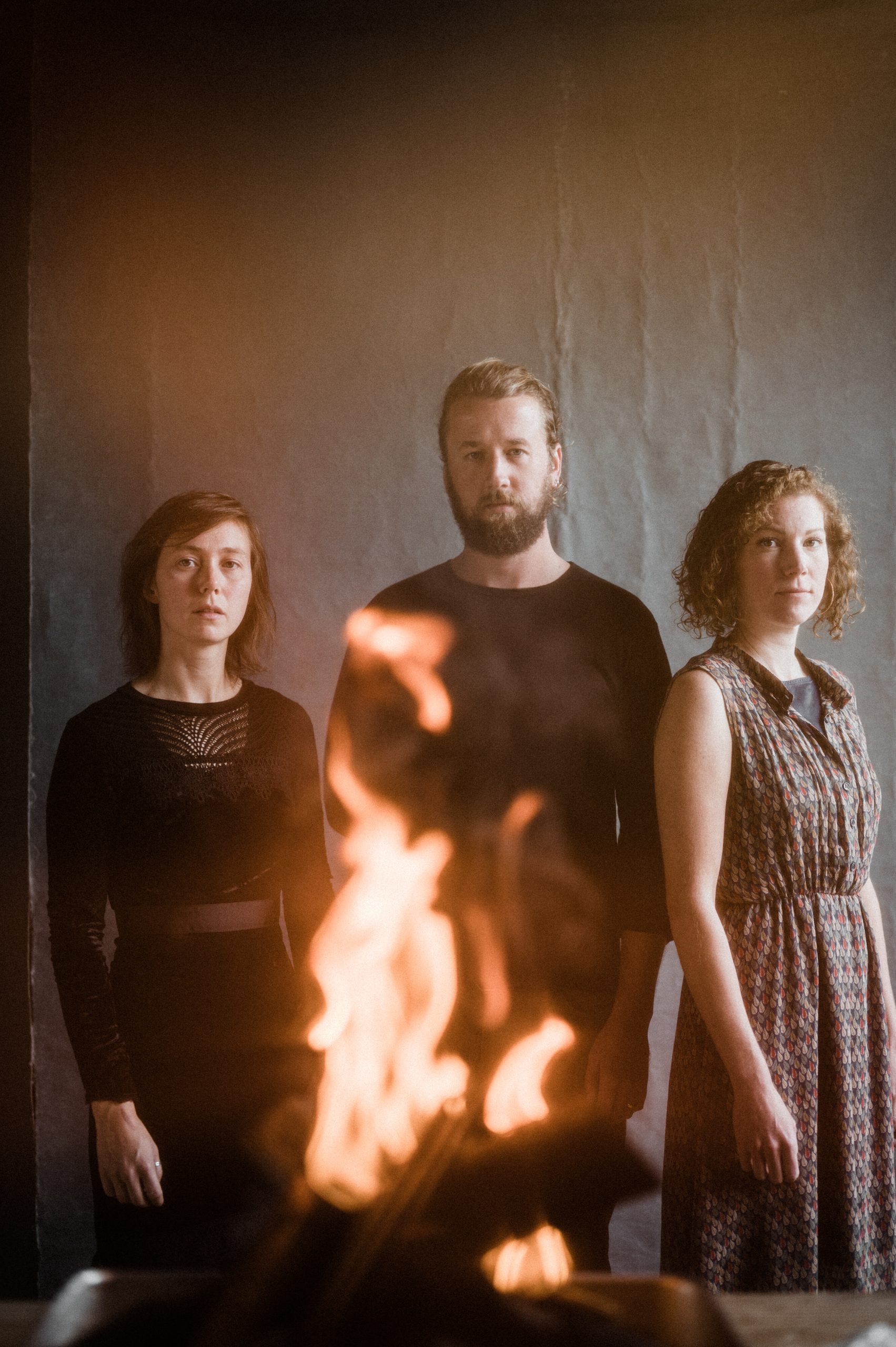 Help fund Harbottle & Jonas' collaborative album of traditional songs with Reg Meuross – Songs of Love & Death – here: https://www.indiegogo.com/projects/songs-of-love-death#/
'Stunning songwriting and heart-rending arrangements' – Americana UK
Partners in life and music, dynamic Devon based folk duo Harbottle & Jonas are one of the most exciting acts on the UK circuit today, combining a love of the richness of traditional folk with their own original and powerful songwriting. Dave and Freya have developed a distinct and compelling signature sound, blending concertina, harmonium, banjo, stomp box, acoustic guitar and cittern with their beautiful and closely intertwined vocal harmonies.
Their most recent album The Beacon was released in March 2021 and reached no 24 in the Official UK Folk Chart and was heralded as an "intriguing release of great originality" by Folkradio.co.uk.
The duo often become a trio, joined by fiddle player Annie Baylis, weaving a third close vocal harmony and sensitive playing into the duo's sound. 
Subject matter covers the political and historical as well as the more personal, and their engaging live shows are full of stories as well as songs. People, places and events are brought to life through their intimate, timeless songs and music. 
"One of the finest folk duos in the country." Mike Davies, Alternative Roots.
"Spellbinding originals"– Musicians Union 
"Disarmingly honest and spine-tingling" – RocknReel (R2)"  
 "awash with strong songs & excellent musicianship' – FRUK 
 EPK HERE 
 To book the duo/trio for a gig, festival or house concert CLICK HERE
'Definitely one of the best folk acts I've heard in a long while' – Music News
'I would stake money on a bright future for Harbottle & Jonas' – Folkwords
''Stunning songwriting and heart-rending arrangements 9/10' – Americana UK