Yorkshire Festival of Story – Words of a Fiddler's Daughter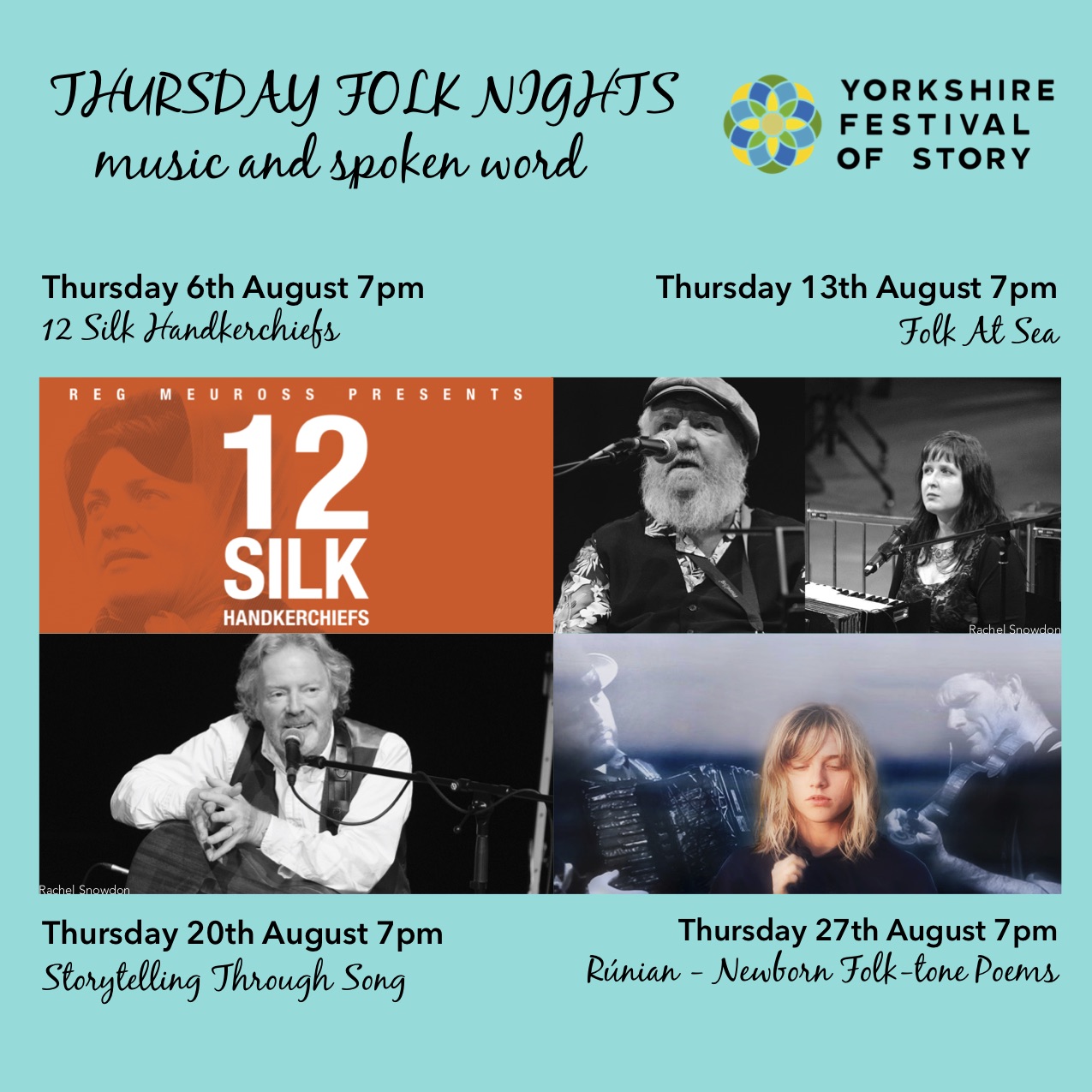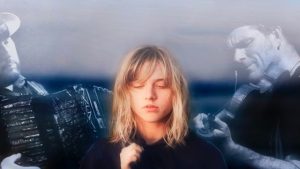 Immersive yourself in this cinematic collection of folk-tone-poems woven between and around the spontaneously created music of improv folk duo The Ciderhouse Rebellion.
Tickets for this Crowdcast event are free but limited – please book here:
https://www.crowdcast.io/e/YFOS2020-words-of-a-fiddlers-daughter/register
Master accordionist Murray Grainger and 'Paganini of the folk world' fiddle player Adam Summerhayes specialise in creating music within the moment together, so each performance is uniquely magical in its improvisatory focus, whether based on a trad. tune or springing from a single unplanned note. During the unexpectedly creative space arising from weeks of lockdown these two musicians, who must hear each other in real time to make their music, created a remarkable musical series, synchronised (50 miles apart) through the only means of communication that does not introduce delay, the seemingly out-of-date landline telephone. Thus The InCider Sessions were recorded and broadcast weekly on Facebook and YouTube to a growing following from April to May.
During this time, Jessie Summerhayes, Adam's daughter and a natural wordsmith who has been enveloped by music her entire life, at times even sleeping in her father's violin case as a baby, presented her new poem 'Young Water Eyes', in the shy hope that it might be read by Adam over one of the duo's spontaneous creations. Instead, she was invited by her father and Murray to read her own words while they improvised as they heard her speak. This became the first of a new three way real-time collaboration: the subsequent recording was something wholly new, built upon the foundations of The Ciderhouse Rebellion's previous work, but with the added intimacy and connection of the human voice.
Jessie's words are steeped in the same history and folklore that flows through the music of her father, inhabiting the protagonists and landscape of her beloved North East of England with her fresh and timeless voice. As she continued to produce meticulously researched poems, also drawing on the historical records and literary creations of the early-medieval period — The Magna Carta, the writings of The Venerable Bede, the Norse Sagas — it became clear that this body of evocative work should stand alone, and Words of a Fiddler's Daughter was born.