Voices From The Cones – Album Launch @ The Ruskin Glass Centre
21 October 2022 @ 8:00 pm
£9.21 – £11.37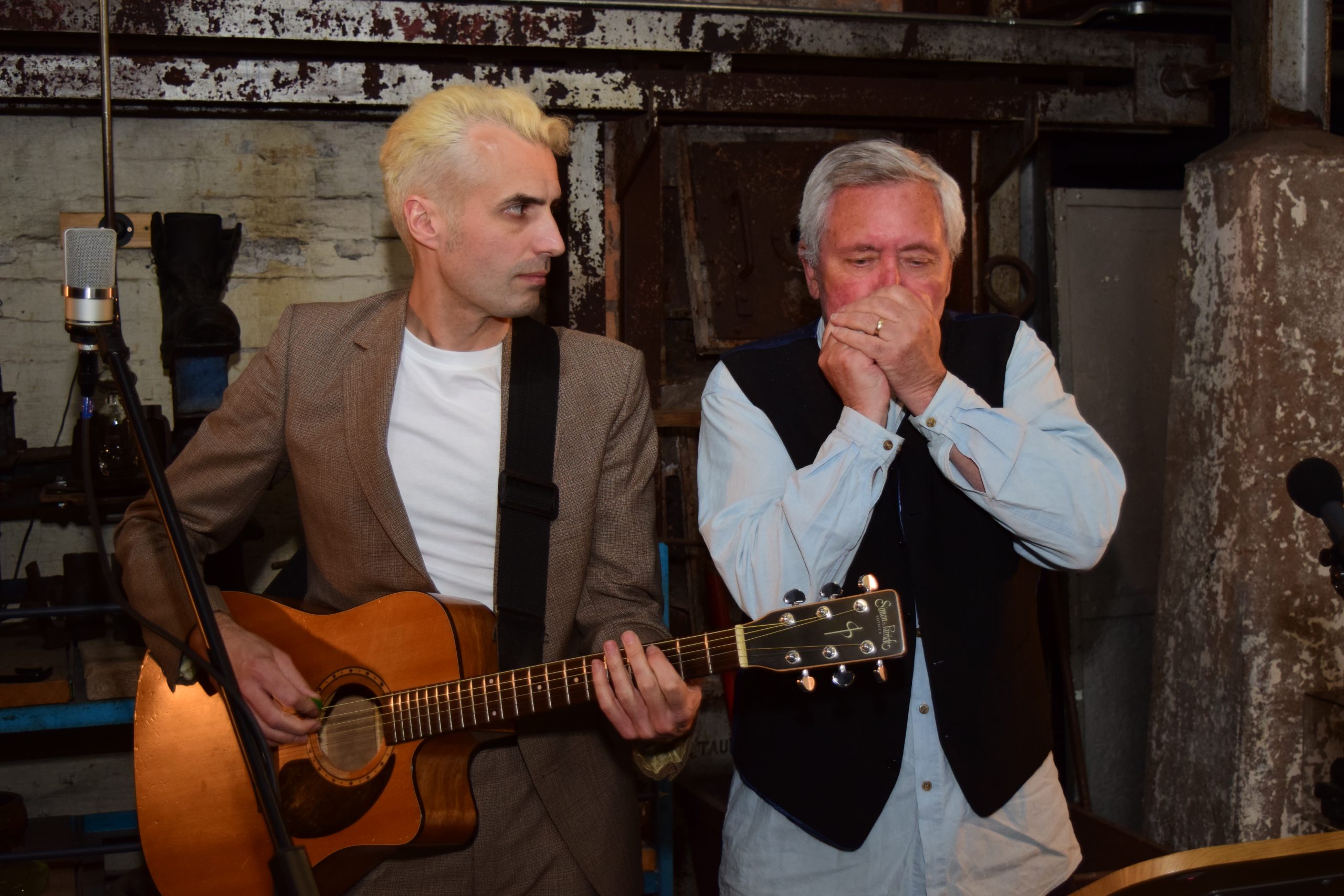 Dan Whitehouse with storyteller John Edgar unfold stories of Stourbridge's Glassworks and community, in song and narration
About this event
Singer songwriter Dan Whitehouse and poet/storyteller John Edgar celebrate 400 years of glassmaking in Radio Ballad style story and song, joined by pianist and singer-songwriter Elizabeth J Birch.
The songs and Radio ballad style narration retell real stories captured by Dan and John from an archive of interviews with 100 former glass workers talking about their memories of working in the glass trade. The result is an emotive and entertaining journey into the history and future of the glass industry; songs and stories with a backdrop of archive images of glass making through the ages. There is humour in there too!
Elizabeth will sing 'Rouse Ye Women on the album – a song inspired by a The Strongest Links Vase crated by local glass artist Vic Bamforth in tribute to Mary Macarthur a trade unionist and suffragette who campaigned for the right to a fair wage in 1910.
From the huge Glassworks production line and cone-shaped furnaces of the past to the reflections on bespoke pieces created in more recent times, Voices From The Cones brings to life the until now largely untold stories of the master craftsmen and craftswomen and their communities, including songs about how glassmaking was thirsty work, about the wonderful family feel of the glass community and 'The Last Apprentice' Malcolm Andrews.
« Like the glass the cones produced, this is a thing of beauty to be treasured. » Mike Davies Fatea Magazine
"A beautifully made album" BBC Radio
A highly entertaining show and « a unique musical tribute, giving voice to the heroes of the glass industry » says the Black Country Bugle
With thanks to Ruskin Mill Trust and the Arts Council England – we really look forward to welcoming you.
Doors 7.30pm
Start time 8.00pm