The Man Who Built Christmas – Charlie Dore with Julian Littman @ The Sound Lounge Sutton (postponed from 8th December)
24 March 2022 @ 8:30 pm
£12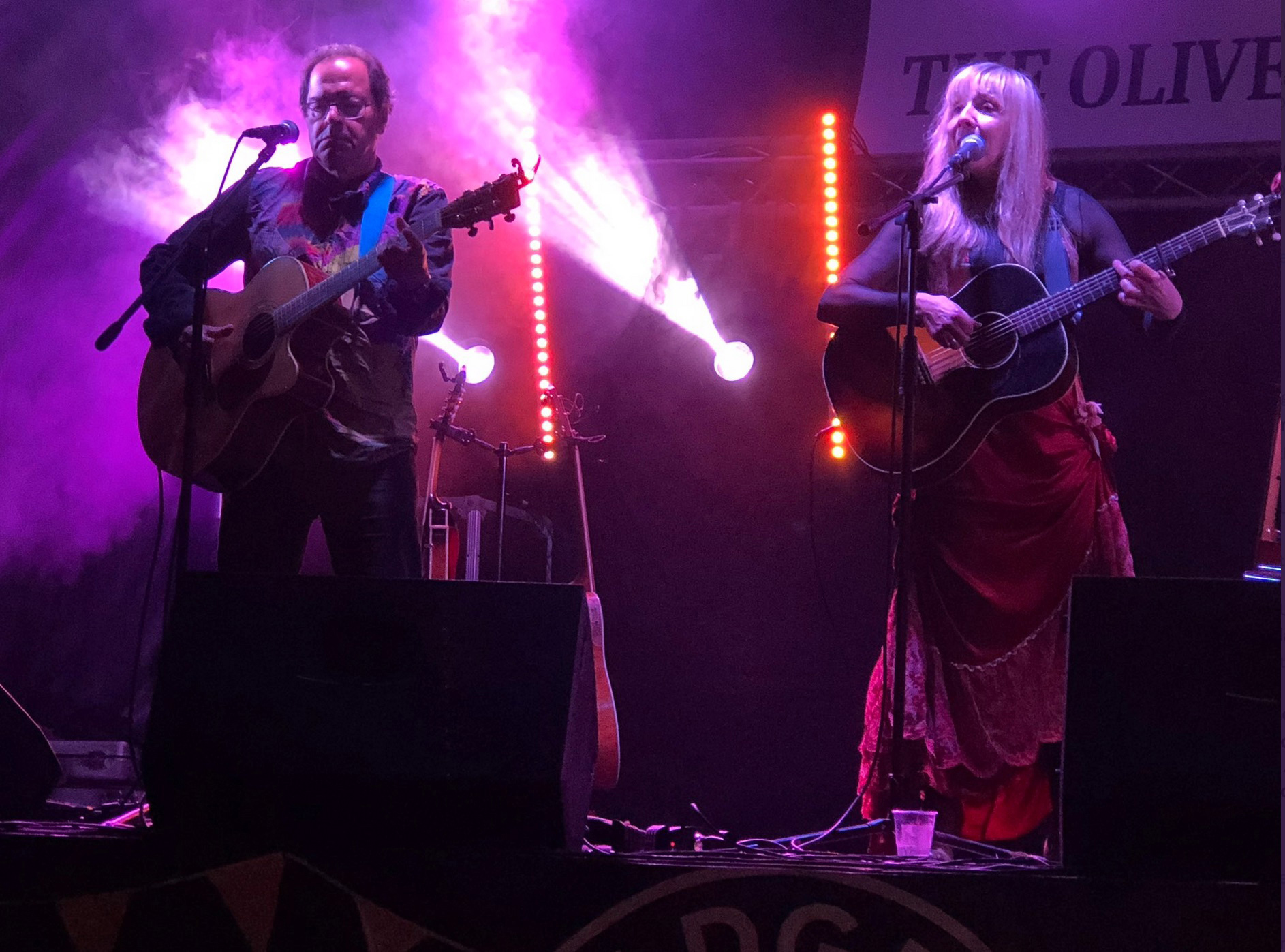 Please note that this event has been postponed from the 8th of December to the 24th of March 2022. Apologies for any inconvenience caused. Charlie & Julian are really looking forward to performing at The Sound Lounge on the rescheduled date in March 2022.
The Man Who Built Christmas – Charlie Dore presents her Christmas EP with Julian Littman.
An amazingly astute, moving, intelligent and connected songwriter… a voice like Kate McGarrigle meets Dory Previn. Wonderful." Mike Harding 
In a career of several decades Multi-award winner Charlie Dore realised she had never written a song about Christmas. There's a first time for everything, and Charlie Dore presents her new EP – The Man Who Built Christmas, alongside her long-time collaborator Julian Littman of Steeleye Span. The pair will swap guitars, piano, mandolin, harmonium, ukulele, banjo and stories as they showcase these three new originals, alongside favourites from the past nine albums. 
She says: 'My whole catalogue was an entirely Christmas-free zone, which was fine by me. That is, except for one song, Santa and Edie, which I wrote for the Green Note's Festive Show last year. This whet my appetite for approaching the whole Christmas in my own way. It was like making minature movies with the listener behind the camera. I hadn't written at all during lockdown, I was completely blocked – but this finally fired my imagination.' 

One of the UK's most respected songwriters, Charlie has written for the good and the great, including Tina Turner, George Harrison, Celine Dion and Paul Carrack, notching up along the way a UK No. 1, a US No. 4 and Top 10 hits in Germany, Italy and France, but her live shows reveal that she keeps the best songs for herself. Her own hit, Pilot of the Airwaves remains a worldwide radio classic and she often includes a new acoustic version in the set.
Prepare to be entertained – charliedore.com

"…earnest and witty, tender and cynical all at the same time… profound, moving and oddly haunting." RnR Magazine 
 "Subtle songs that pack a punch… absolute gems of modern songwriting." Mike Harding
 ".. one of our most intelligent and erudite singer-songwriters." Fatea Magazine
" …her dark wit sculpts her lovely lyricism her gentle, unique voice is one to die for." Folk Wales
 "A gift for melody, brave, poignant, entertaining, original" Guardian ★★★★