The Ciderhouse Rebellion @ Angel Studios
March 10 @ 7:30 pm
£8 – £11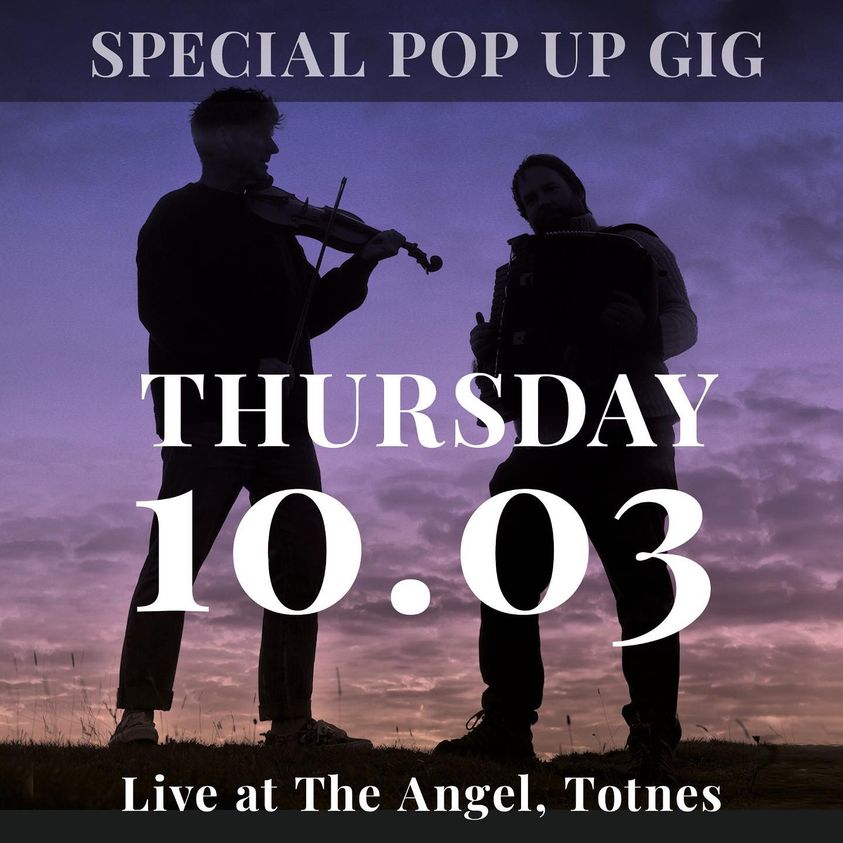 DOORS 7pm MUSIC 7.30pm
Profound and eloquent, epic, haunting and dramatic, The Ciderhouse Rebellion sees master musicians Adam Summerhayes and Murray Grainger combine to produce improvised subtly woven tapestries of sound.
The pair specialise in creating music in the moment, sometimes based around trad. tunes, particularly from the North East, and also around their own compositions – often springing from a single note, a key, a time signature and an emotion. It's this unusually improvisatory focus that is uniquely magical. A quest to create music in the moment, with no conscious thought between conception and playing, searching for unexpected magic and the possibility to create a deeper and perhaps more revealing narrative.
The duo released three albums in 2020: Untold, The InCider Sessions and as the trio Words From A Fiddler's Daughter (joined by Adam's daughter, the poet Jessie Summerhayes) Rúnian, maintaining an astonishing prolificness which is matched by their instrumental virtuosity.
"Gorgeous stuff" – (BBC Radio 3)
'Astonishing, all-out virtuosity'. – (New York Times)
'Compelling, exciting and utterly original" – Phil Beer (Show of Hands)
"I became utterly bewitched by the beauty of what Summerhayes and
Grainger had created. It could justifiably be described as a folk symphony, possessing cyclical completeness yet creating a form that is, at once, both elemental and pastoral." Fatea Magazine
"A work of startling, immediate beauty" The Strad
"Grainger's accordion with Summerhayes's fiddle is especially beautiful." Songlines
Adam Summerhayes has been described as a "Paganini of the traditional violin." fRoots