Suthering @ Trowbridge Festival Weekend Fundraiser
July 24
various ticket options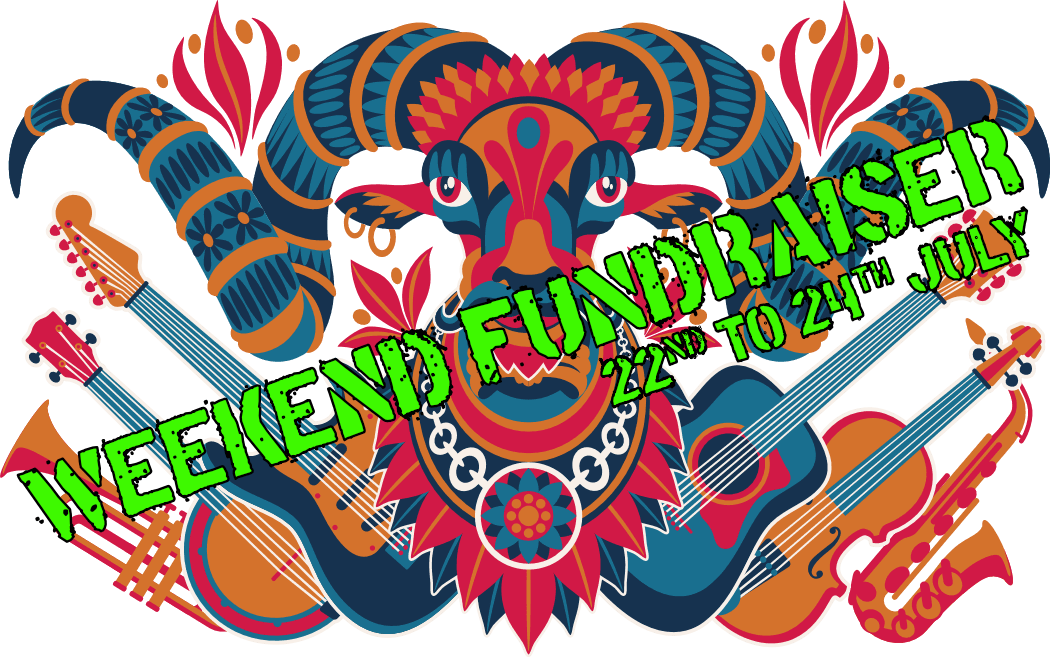 Weekend Fundraiser – 22nd to 24th July 2022
Trowbridge Festival are excited to announce that they will be holding a weekend fundraiser – the proceeds of which will go towards the running of the 2023 festival.
On the weekend of 22nd to 24th July there will be an exciting programme of music, curated by the festival team and hosted by our friends at The Lamb Inn and The Pump in Trowbridge.
Tickets on sale now via their website:
Weekend concert(x5) ticket – £55
Individual concerts – £12 each (x2 concerts per day on Saturday and Sunday, 1x concert Friday evening)
Club stage in the pub skittle ally will be charged as entrance to the site, but entrance to the site will be free if a concert ticket (as above) is purchased for that day.
Saturday afternoon & Evening – £10
Sunday afternoon – £5
Make sure you hurry and order your tickets, as due to the size of the venue we are only able to sell limited numbers!
It promises to be a weekend full of exciting and varied artists. Other entertainment including open mic sessions are planned, so don't forget to bring your instruments.

Suthering will be performing on Sunday the 24th of July on The Pump Concert stage.
"Through rich harmonies, and instrumentation that takes in piano, fingerstyle guitar work, flutes, whistles and harmonium, they conjure up a rare magic that feels dappled with the first rays of morning." –  RM, The Crack Magazine.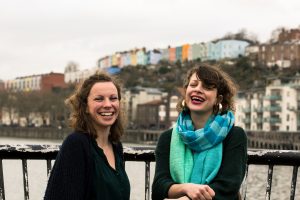 Suthering meaning "the sound of the wind through the trees or wind under a bird's wing" combines the musical talents of Julu Irvine and Heg Brignall. A couple in life and in music, the duo have taken the folk scene by storm with their unusual and fresh approach to folk. Julu and Heg are true story-tellers who champion female characters, creating new narratives for women and unearthing the heroines of folk.
What sets them apart is their wonderful chemistry and charisma on stage, natural humour and two beautifully matched voices. With an unusual mix of cascading, dramatic piano; intricate, fingerstyle guitar; flute, whistles and harmonium, Julu and Heg bring an exciting take on folk storytelling with their evocative and distinctive sound. Their arresting a cappella arrangements have been memorable favourites with audiences.
What drew them together as songwriters was their shared love of collecting stories and turning them into songs; both have written about their grandparents and stories their family members have shared. Julu and Heg combine their powerful song-writing, weaving stories and crisp vocal harmonies to create a beautiful, pure sound.
"beautiful harmonies" – Genevieve Tudor, Genevieve Tudor's Sunday Folk, BBC.
For more about Suthering please visit: https://www.suthering.com/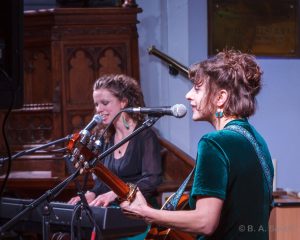 For exact timings and locations of events during the fundraiser weekend, as well as additional info, please visit: https://www.trowbridgefestival.co.uk/