Suthering @ The Ale House
29 October 2022 @ 8:00 pm
£15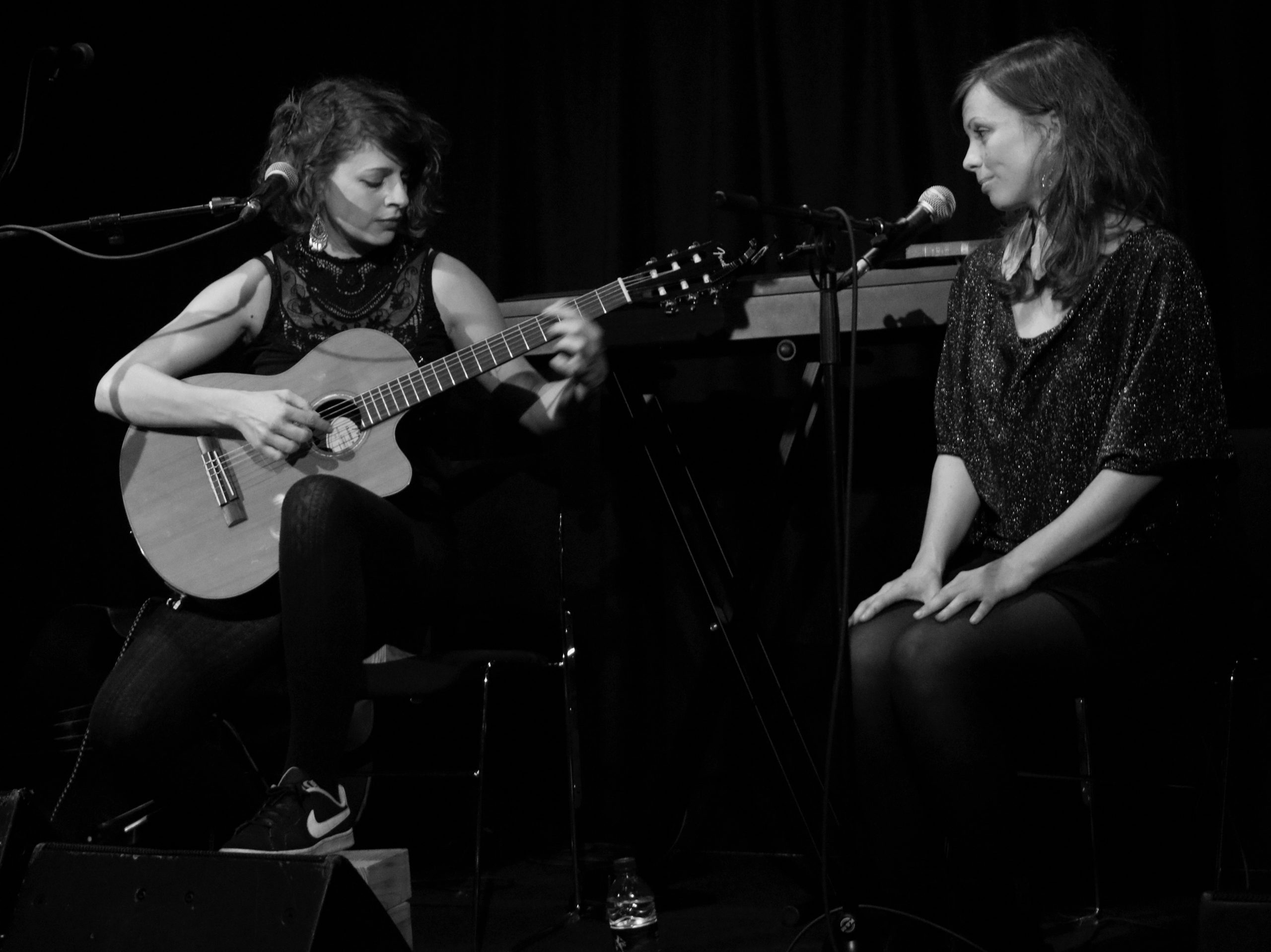 Suthering combines the musical talents of Julu Irvine and Heg Brignall. A couple in life and in music, the duo have taken the folk scene by storm with their unusual and fresh approach to folk. Julu and Heg champion female characters, creating new narratives for women and unearthing the female heroines of folk.
What sets them apart is their wonderful chemistry and charisma on stage, natural humour and two beautifully matched voices. With an unusual mix of cascading, dramatic piano; intricate, fingerstyle guitar; flute, whistles and harmonium, Julu and Heg bring an exciting take on folk storytelling with their evocative and distinctive sound.
"Joyful, life-affirming and even a bit kick-ass feminist" The Blackbird Collective
"Excellent musicians, beautiful harmonies and a fresh approach to traditional music" Tony Birch, FATEA Magazine
"Suthering brings together a joyous blending of voices and musical talents of Julu Irvine and Heg Brignall. Delicate, harmonious and thoroughly English, Suthering is a welcome arrival on the vibrant English folk scene." Terry O'Brien, Folk Expo
The Ale House is a delightful and intimate concert venue, with warm acoustics.
Despite its name, there are no bar facilities at The Ale House and events there do not normally make alcoholic drinks available for sale. Most events, however, are bring-your-own. Wine glasses are made available.
The absence of a bar also has the highly desirable effect of ensuring the 'pindrop' atmosphere is maintained, with audiences intent only on the music.
In the 16th Century The Ale House was a place to serve ale to the parishioners of Colwall after church services. Nowadays, while having all modern facilities, it retains its ancient charm, with oak beams and leaded windows.
It is situated adjacent to St James the Great Church in Colwall. From the main B4218 going through the main part of Colwall, turn down Mill Lane, which is just north of the railway bridge. Go past Colwall Village Hall and the church is about half a mile further down the lane.
Park in the large car park next to the church and walk through the churchyard to the Ale House.
For reasons of safety parking is not allowed immediately adjacent to the building.
Disabled Access
The Ale House is fully equipped for wheelchair access.
There is a pull-in space by the main door at the south end of the building for drop-off.