Suthering @ Rosslyn Court
April 21 @ 7:30 pm
£12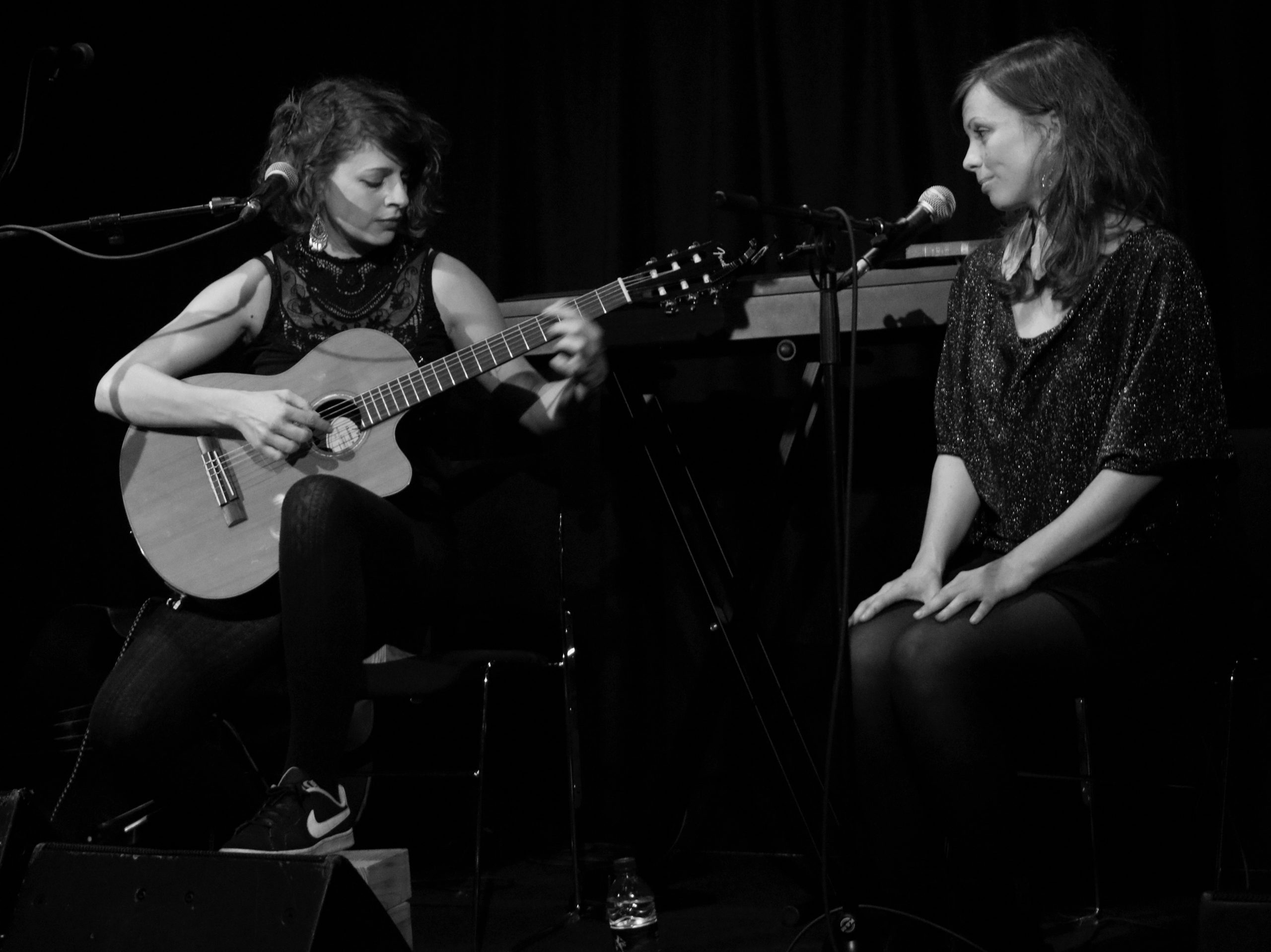 Suthering (Julu Irvine and Heg Brignall) are known for turning female characters of the folk canon from helpless victims into heroines fully in charge of their destinies.
Suthering – What they stand for: feminine strength, balance and flow, along with a connection to nature. At the heart of Suthering's sound are their strong harmonies, carefully crafted to ensure that neither voice is seen as the lead, but that both parts weave equally in their distinctive way – therefore duality and flow also felt an important part of the new message.
"Joyful, life-affirming and even a bit kick-ass feminist" – The Blackbird Collective
"Excellent musicians, beautiful harmonies and a fresh approach to traditional music" – Tony Birch, FATEA Magazine
"Suthering brings together a joyous blending of voices and musical talents of Julu Irvine and Heg Brignall. Delicate, harmonious and thoroughly English, Suthering is a welcome arrival on the vibrant English folk scene." – Terry O'Brien, Folk Expo
Instagram: www.instagram/sutheringmusic
Writing in September 2021-
We are taking Covid-19 very seriously at Rosslyn Court.
You are very welcome at Rosslyn Court.
We will take your contact details at the door for track and trace. Please don't travel here if you feel unwell.
This is a seated and listening gig. It's a very informal and friendly venue.
There's a Perspex screen between the performers and the audience at present and an air extraction system on stage. The room is air conditioned and well ventilated. Groups of seats are separated by tables.
The first hour of the gig will be live streamed and after a short break there will be an extended session for the live audience only.
This is a unique opportunity to spend time in the company of great performers and have that amazing experience that comes with attending a real live concert.
There will be a bar. You will be served at your table, just don't forget to ask for cake. There will be cake.
Please be in your seat by 7 pm…Latecomers will be embarrassed to enter after live streaming has started.
Hope we see you here at Rosslyn Court soon in this unique little venue. There's always excellent music and a great atmosphere at Rosslyn Court.
Suthering will also be running a workshop earlier in the day – ticketed separately.