Harbottle & Jonas @ Settle Storytelling Festival (online)
25 November 2021 @ 7:00 pm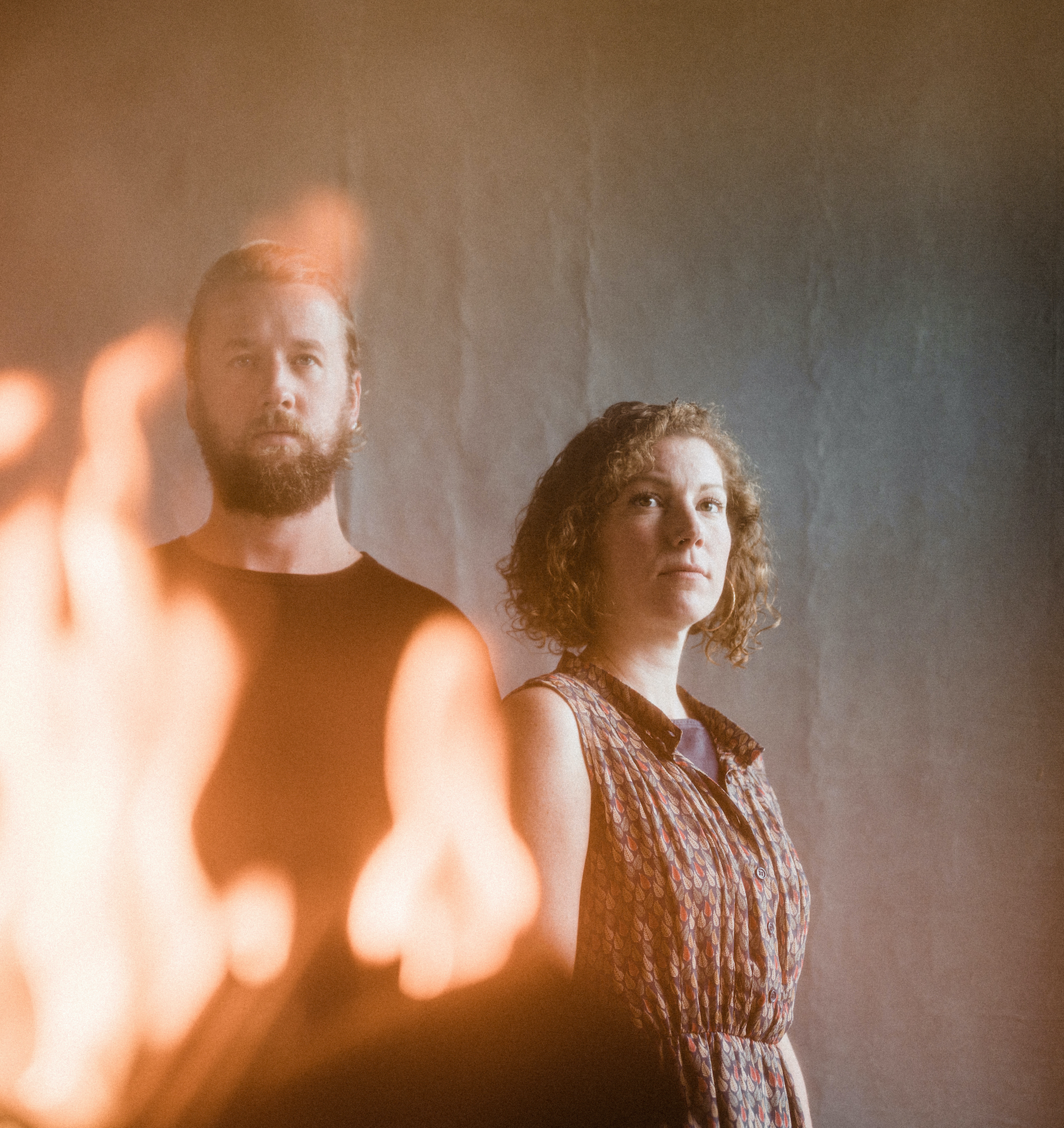 Harbottle & Jonas believe we all need hope, community and kindness now more than ever.
Partners in life as well as music, Harbottle & Jonas have established themselves as one of the most exciting prospects on the folk circuit today, combining a love of the richness of traditional folk with their own original and powerful songwriting. Dave Harbottle and Freya Jonas have evolved a compelling live signature sound blending concertina, harmonium, banjo, stomp box, acoustic guitar and cittern with their powerful close vocal harmonies. Storytelling is at the heart of their songs and their subject matter covers the historical as well as the more personal.
During this live session, they will share songs from The Beacon which focus on hope and hearth, nature and nurture . The Beacon's sound is both intimate and full of wide-eyed joy at the world around us. It reminds us to remain humble in the face of nature, to find comfort in the warmth of home, and stands as a signal of hope that we will once again experience the joy of communion through music, and sing together once more.
"An album that will figure strongly when people start to think about the best of 2021" — FATEA Magazine
"[An] intriguing release of great originality, and enjoyment… nothing short of sublime" — Folk Radio UK
"Thoughtful words and music rooted in tradition yet entirely current… one of the best albums born in lockdown" — Americana UK
This event will be followed by a Q & A so you can ask questions.
This event will take place on Crowdcast.
Thursday Folk Nights – Harbottle & Jonas – Crowdcast
Can't make this event? You can watch on catch up. A recording of this event will be available for 48 hours. To access the recording you still need to book a ticket.