Harbottle & Jonas at Dartington
25 September 2021 @ 7:30 pm

-

9:30 pm

£15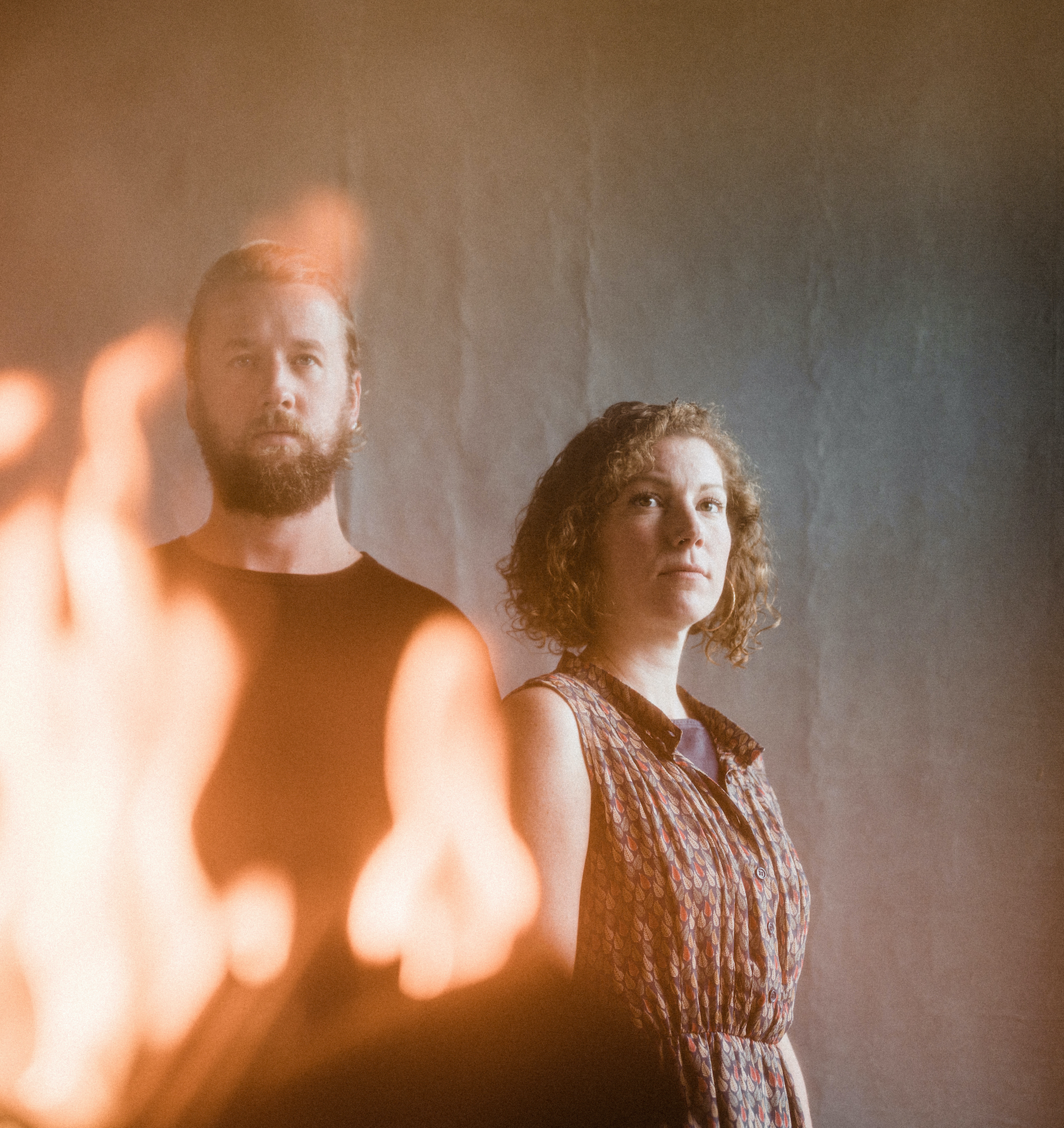 ABOUT THIS EVENT in Studio 30 Dartington
Partners in life as well as music, Devon duo Harbottle & Jonas, have established themselves as one of the most exciting prospects on the folk circuit today, combining a love of the richness of traditional folk with their own original and powerful song.
"an album that will figure strongly when people start to think about the best of 2021" FATEA Magazine
"[an] intriguing release of great originality, and enjoyment… nothing short of sublime" Folk Radio UK
"thoughtful words and music rooted in tradition yet entirely current… one of the best albums born in lockdown" Americana UK
The Beacon itself is Ugborough Beacon, an ancient site that looms over South Brent, the Dartmoor village that David Harbottle and Freya Jonas call home. This album represents (in Freya's own words): "a journey of discovery, that has taught us the importance of love, compassion and empathy, whilst discovering the needs and delights of our inner creature."
****
The Beacon (title track)
With a focus on hope and hearth, nature and nurture, The Beacon's sound is both intimate and full of wide-eyed joy at the world around us. It reminds us to remain humble in the face of nature, to find comfort in the warmth of home, and stands as a signal of hope that we will once again experience the joy of communion through music, and sing together once more.
"[a] cinematic sound, with rich sweeping strings and pensive interludes, creating an arrangement of dramatic depth" Northern Sky, The Beacon single review
Black Is The Colour
"Black Is The Colour" is undoubtedly one of the best known traditional Celtic ballads but also, in our opinion, one of the most beautiful. Although traditionally sung by a man, it is an incredibly emotive and moving ballad to sing from a woman's point of view.
"I love how this song takes on a new life each time it is sung, the core of the ballad timelessly spanning centuries of meaning." Freya.
Eschewing their trademark harmonies to allow Freya's pure voice to shine, the arrangement features Freya on harmonium, David on guitar and cittern, and a string arrangement by album collaborator Annie Baylis, in order to create a rich and haunting sound.
Every Creature Is A Book
Featuring the trademark vocal interplay that the duo are renowned for, and partially written on one of many epic stomps across Dartmoor that David takes with Murphy the terrier, the song, in David's words is: "about trying to reconnect with our inner creature and letting go of our ego.
Lights
Spiritually-charged piano ballad, "Inspired by the fascination of how humans are constructed, how we interact and the belief that we are so much more than flesh and bone" Freya Jonas.