Great Lawn Sessions II at Dartington: GEOFF LAKEMAN & ROB MURCH
11 June 2021 @ 6:30 pm

-

9:30 pm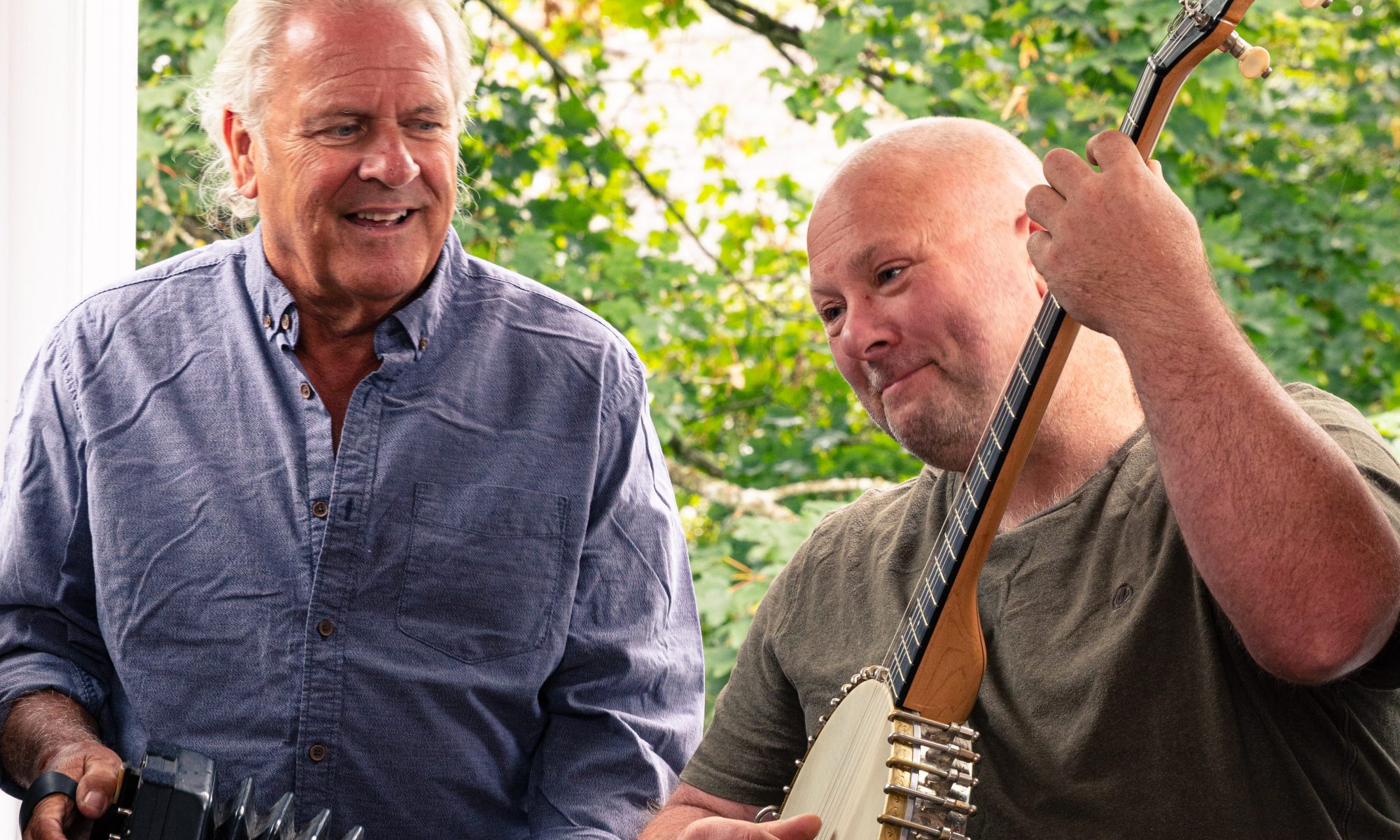 Come and join us on the lawn outside The White Hart/The Great Hall, Dartington for a fabulous night of live music with GEOFF LAKEMAN & ROB MURCH. Music from 7.30pm to 9.30pm.
Come early as there will also be festival style food and drink served by The White Hart with veggie and vegan options.
It's Free Entry, with a request to make a donation so that we can pay the artists as much as possible, so please be as generous as you can (cards and cash accepted).
– – –
The "Titan of Twang" and the "Concertina Crooner" team up as a dynamic folk/acoustic duo to kick off the Great Lawn Sessions II.
Geoff Lakeman (well known patriarch of a folk dynasty: father of Seth,Sean and Sam and father-in-law of Cara Dillon and Kathryn Roberts) sings with a rich, melodic voice, teasing English and Irish folk, Americana and jazz songs out of his vintage duet concertina.
Rob Murch brings the wow factor to the banjo, with his unique and mesmerising percussive finger-ballet up and down the fretboard of his 100 year-old instrument. He's revered throughout the UK for his long-time work with the renowned Dartmoor Pixie Band and The Watch trio.
Both live on Dartmoor, so it was inevitable they'd gang-up musically. Expect self-written and West Country songs, rattling folk tunes and foot-stomping ragtime and cakewalk riffs.
Expect plenty of banter and a relaxed yet sparkling stage presence from this well-loved duo.
– – –
The Great Lawn Sessions II are curated and hosted by Katie Whitehouse & Christian Murison #blackbirdwhitehouse in association with the Dartington Trust and Dartington Arts