Freedom To Roam: The Rhythms of Migration Fundraising Event On Virginia McKenna's 91st Birthday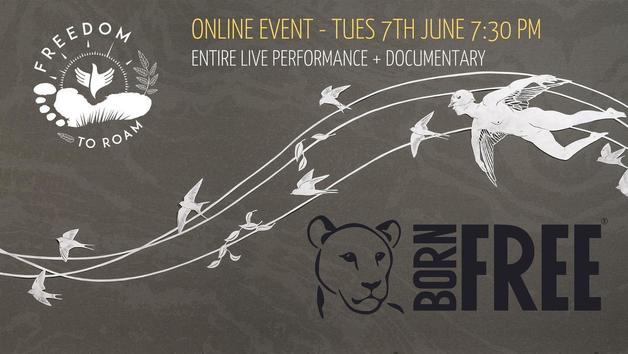 To celebrate Virginia McKenna's 91st birthday, and to make this performance available to as many people as possible, the entire Freedom To Roam launch gig and 'Connected' documentary will be streamed for this special one-off event.
With 50% of profits going directly to The Born Free Foundation you'll also be raising much-needed funds whilst having this award-winning premiere streamed directly to your living room in what will be an inspiring and thought-provoking evening.
In addition, you can watch the whole event on catch-up for a fortnight afterwards, buy tickets to win exclusive items and grab a special ticket bundle with CD or signed posters.
Please note: The documentary included references to suicide, climate change and animal rights.
Tickets & More info: Freedom To Roam: The Rhythms of Migration Fundraising Event On Virginia McKenna's 91st Birthday (ticketco.events)