Chris Cleverley @ The Bread and Roses
3 December 2021 @ 7:30 pm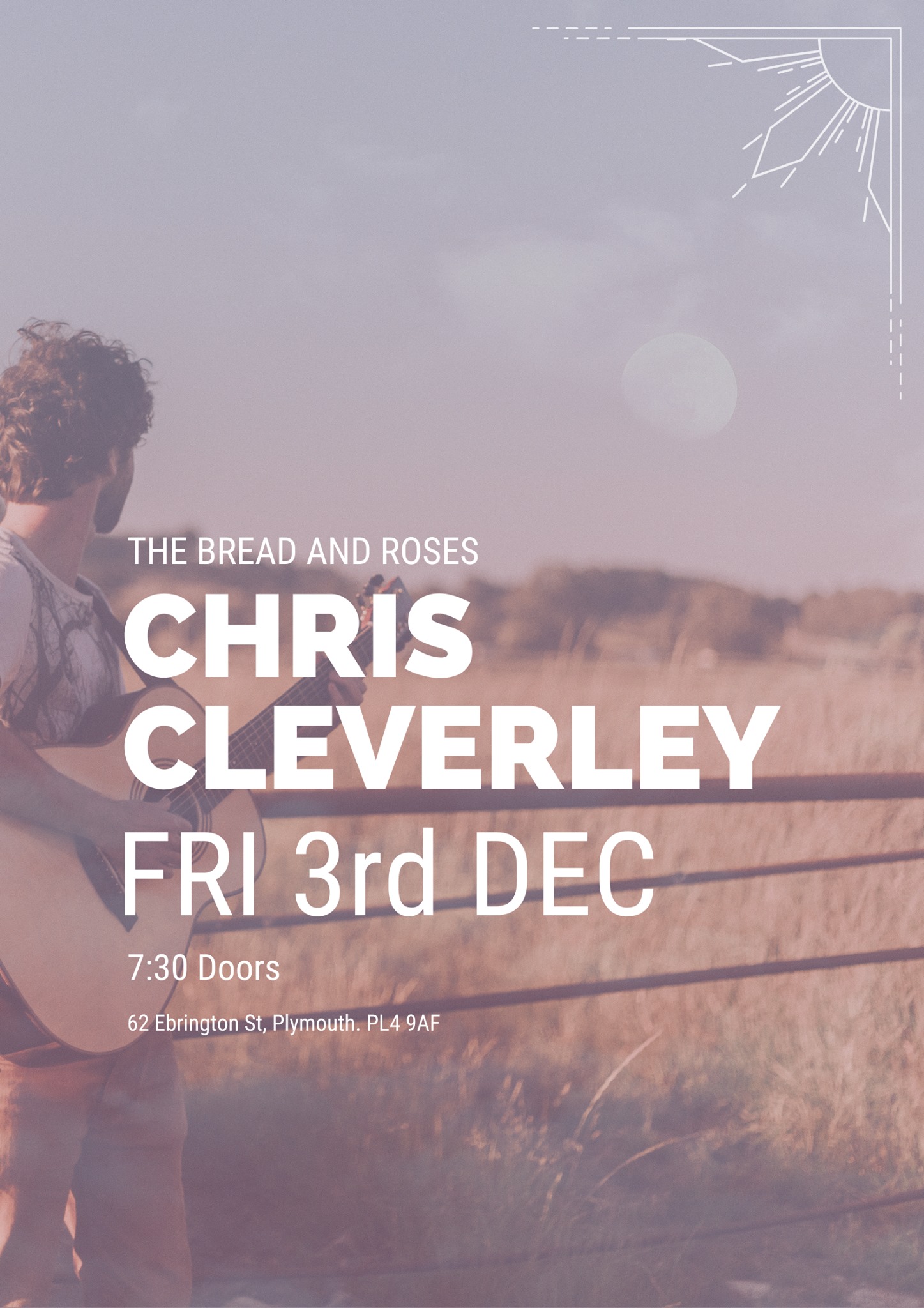 Cleverley is a performer who's presence occupies the room effortlessly – taking his audiences on a journey deep into the self, unpicking how we as individuals relate to the increasingly beguiling world around us. Whether exploring forgotten feminist voices, pervasive artificial intelligence, anxious minds or simply voicing the screams of our deteriorating natural world, Cleverley's music remains deeply affecting and highly relatable. It's no wonder that RnR Magazine have described him as 'genuinely important' and FATEA voted him Male Artist Of The Year in 2019.
A solo acoustic performance.
No advanced tickets.