Charlie Dore Trio at Liverpool Philharmonic
11 February 2022 @ 7:00 pm
£18 – £21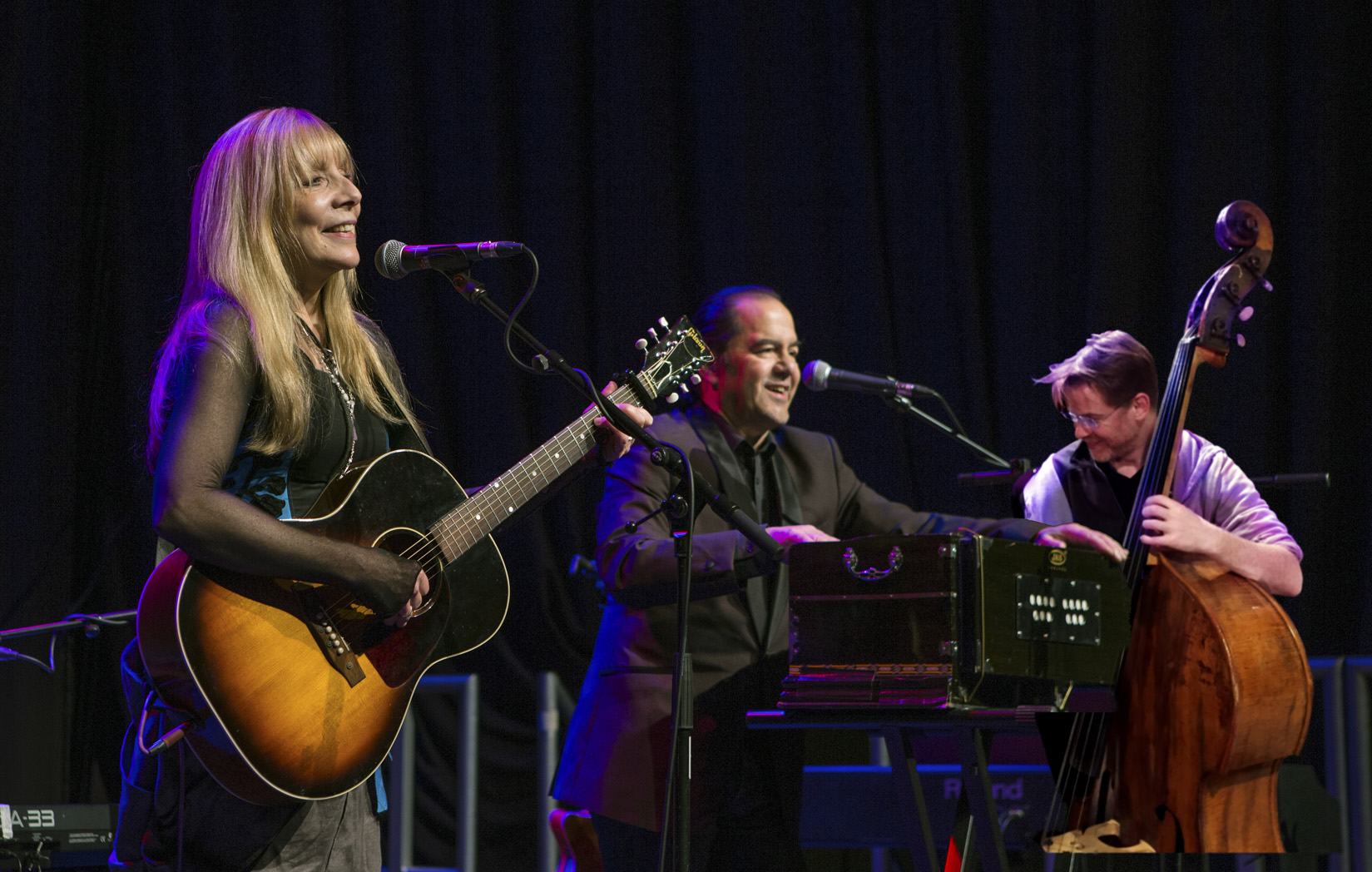 Multi-award winner Charlie Dore brings a genre-defying evening of 'intriguingly other' eclectic, contemporary, rootsy, folk – bursting with earworms and crunchy lyrics.
Charlie and her long-time collaborator Julian Littman (Steeleye Span) will swap guitars, piano, mandolin, harmonium, ukulele, banjo and stories as they showcase songs from her brand new album, alongside favourites from the past seven albums. The pair are joined by five string double bass player Gareth Huw Davies.
One of the UK's most respected songwriters, Charlie has written for the good and the great, including Tina Turner, George Harrison, Celine Dion and Paul Carrack, but her live shows reveal that she keeps the best songs for herself!
'A gift for melody, lyrically brave, poignant, entertaining, original.'
The Guardian ⋆⋆⋆⋆
'Beautiful, existential, metaphysical and intruigingly other. Zen folk I want to call it.'
BBC Scotland