Charlie Dore @ Wessex Acoustic Folk Club
8 April 2022 @ 7:30 pm
£15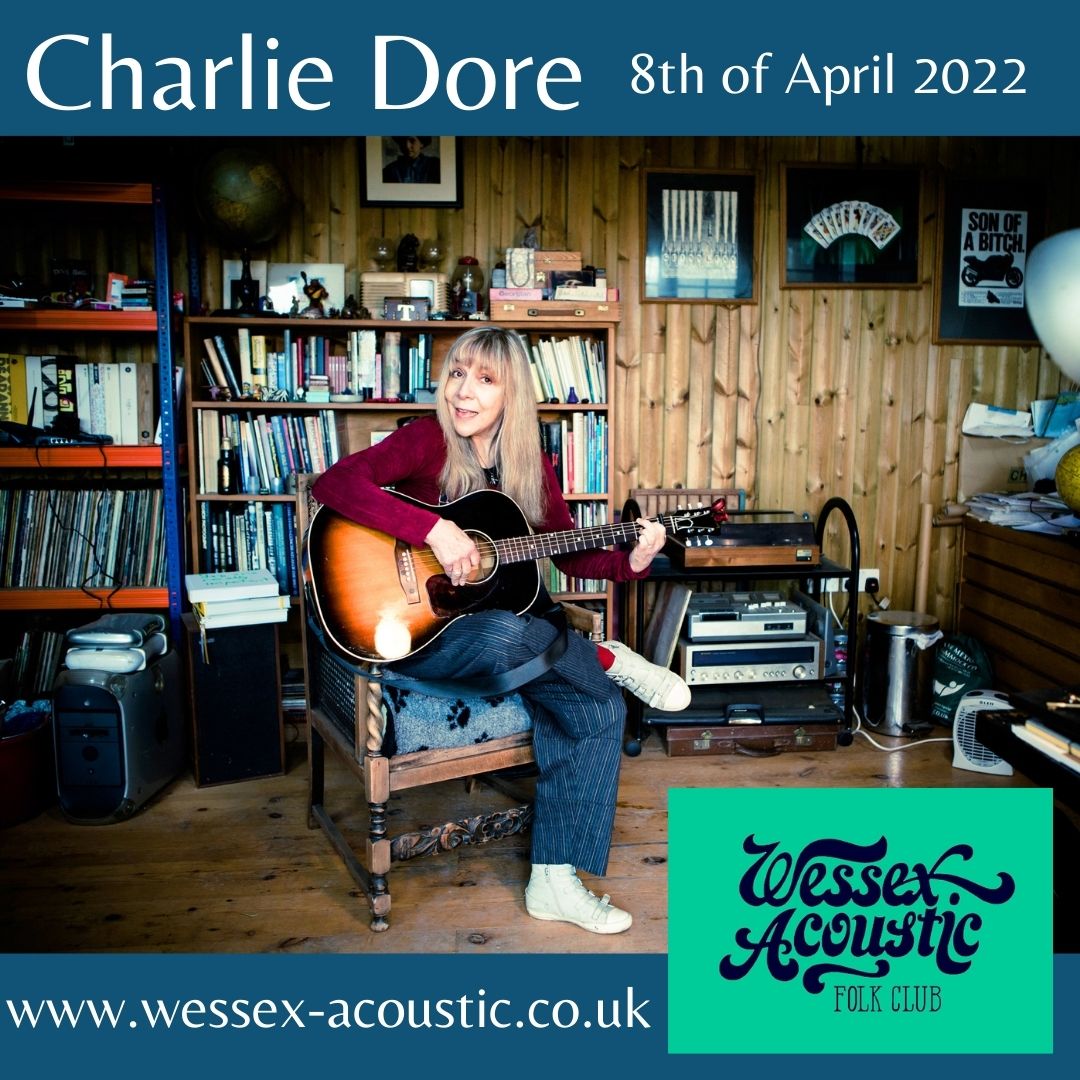 "…an amazingly astute, moving, intelligent and connected songwriter…a voice like Kate McGarrigle meets Dory Previn. Wonderful ".  Mike Harding 
In a rare solo show Charlie Dore shares songs and spotlights personal favourites from her last seven albums as well as unique takes on songs she has written for platinum-selling artists, some never before performed live in their original form. 
The evening promises a multi-layered show as Charlie swaps between guitar, piano, ukulele and harmonium, her background in folk & roots music very much in evidence, as are her years of experience as an actor and improviser. 
She has plenty of stories to tell between songs, often dark and funny, the rapport with her audience always instant and relaxed. 
Known for her often quietly subversive lyrics delivered via classic melodies, this multi-award-winner is one of only a handful of contemporary writers to have had success across so many different genres. Tina Turner, George Harrison, Celine Dion, Paul Carrack and Jimmy Nail have all covered Charlie's songs. 
Her own worldwide hit, Pilot of The Airwaves is still a staple of UK And US radio playlists… yet her contemporary songs still favour her more eclectic, acoustic roots, winning her two Ascap awards, an Ivor Novello nomination, both the Overall Grand and the Folk Prize from the International Acoustic Music Awards and in 2012 Best Album Lyrics from the Indy Acoustic Project for her album Cheapskate Lullabyes.
"Beautiful, existential, metaphysical and intruigingly other. Zen folk I want to call it…Charlie Dore's 'Time Out of Mind' " Ricky Ross, BBC Scotland
'A songwriter of exceptional talent…what singles Dore out from the rest is her lyrics. One of the UK's most original talents.' RnR
'She's the real deal…wondering where she gets inspiration for her lyrics, Rarely heard any so clever'. Fatea Magazine