12 Silk Handkerchiefs – Yorkshire Festival of Story Online
6 August 2020 @ 7:00 pm

-

8:30 pm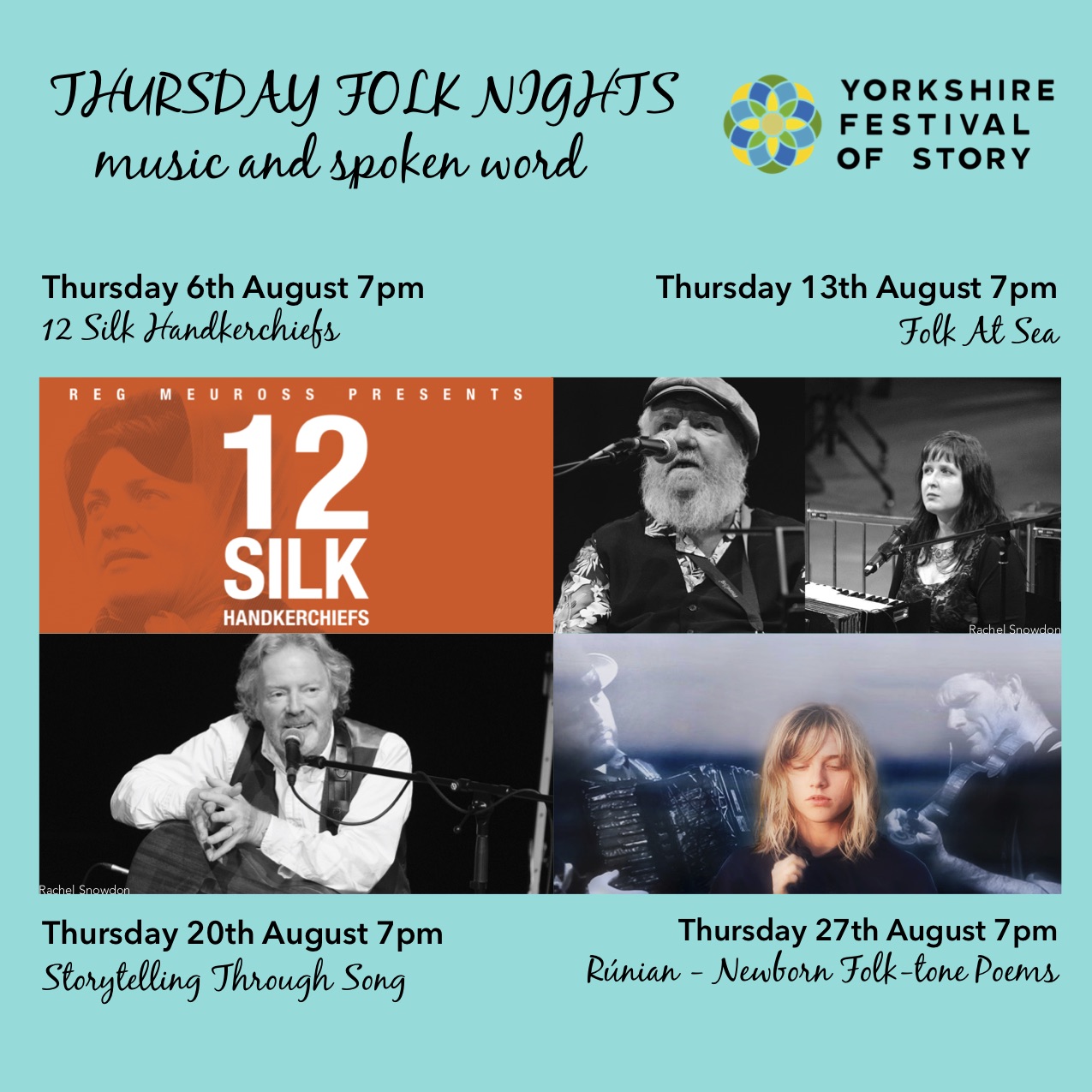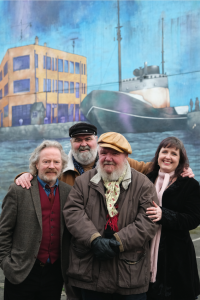 Join Reg Meuross and crew for for the first public viewing of the full 12 Silk Handkerchiefs video followed by a live (online) Q&A with Reg and Brian W Lavery themselves.
Your questions are welcome. Tickets for this Crowdcast event are free but limited – book here:
https://yorkshirefestivalofstory.com/event/12-silk-handkerchiefs/
"If ever there was a story of survival vs. greed, honour vs. entitlement, courage and bravery vs. careless exploitation, this is it. I believe such a story in living memory needs to be told now and remembered for the future." — Reg Meuross
12 Silk Handkerchiefs, Reg Meuross's 13th folk music album, inspired by Brian W. Lavery's book The Headscarf Revolutionaries, opens a window on Hull's fishing community in the aftermath of the Triple Trawler Disaster of 1968.
Joined by musicians Mick McGarry and Sam Martyn, Reg's powerful songs are interwoven with narration from author Brian W. Lavery and an audio/visual show that includes rarely-seen archive footage, photos and audio from the time of the disaster. Three Hull trawlers, the St Romanus, the Kingston Peridot, and the Ross Cleveland perished and 58 men died in what became known as the Dark Winter.
This folk music show highlights fighting fishwife Lillian Billoca's subsequent successful campaign for improved trawler safety; sole survivor Harry Eddom who returned to sea just 11 weeks after the sinking; and the superstitions, lives and deaths of all those affected. All of these stories are contained within a fascinating and moving work of social and political history described as Meuross's "most important work to date" by Pennyblack Music.
Those fans of Reg's folk music so accustomed to seeing his intimate solo performances at folk clubs and festivals will be stunned by the power of this evening show, and those new to him will find it impossible not to be moved by this emotional and humbling tribute to the many, many lives lost to what was once the most dangerous industry in the world.
"a brilliant singer-songwriter with a social conscience" — BBC Radio 2's Mark Radcliffe talking about Reg Meuross
The footage was filmed by Peter Simmonds and crew at Musicport Festival 2019.