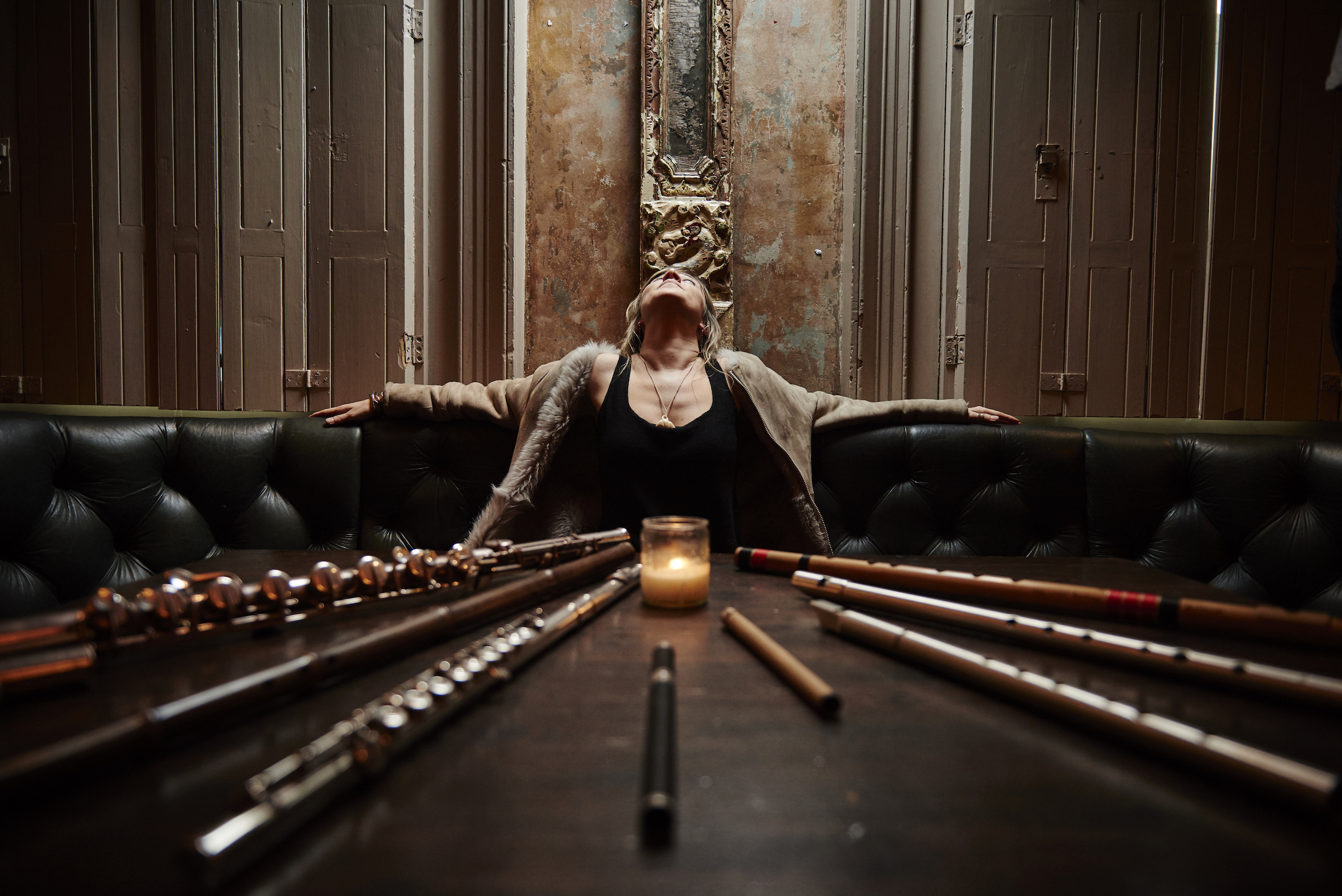 You will have almost certainly heard the flute of Eliza Marshall. As a soloist on numerous film soundtracks from the Lord of the Rings to The Great Gatsby and David Attenborough's A Life On Our Planet to working alongside some of the biggest selling artists in the world, or onstage at the Royal Opera House, Eliza has an enduring passion for music from around the world, her new solo project fuses rhythms, melodies and poetry which connect her to her love of international collaborations, entwined with a theme of nature and our interconnection with one another.
Leader of the bold new initiative 'Freedom To Roam', she is also a founder member of alt-folk band Ranagri who have 5 highly acclaimed albums, and have toured extensively throughout the UK and Germany. Eliza is as at home with The Who in Wembley, Red Rocks Amphitheatre with Peter Gabriel as at the most intimate of folk clubs. All people need music and all music needs to be played, it is the food of love.
"The other-worldly sound of Eliza's bansuri is warmly engaging, yet at the same time deeply mysterious"
Joby Talbot, award-winning composer (BBC Proms, Hitchhiker's Guide to the Galaxy).