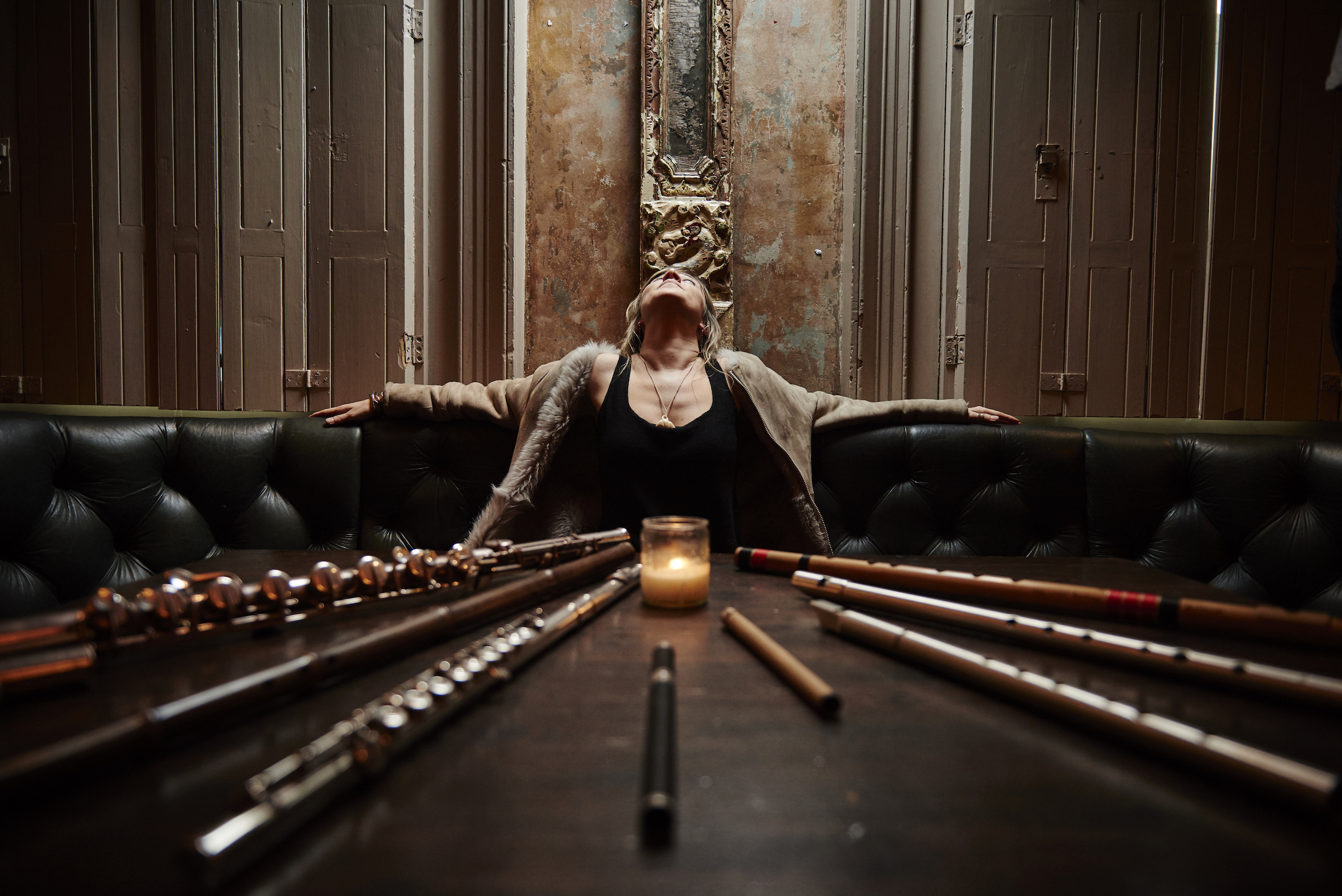 World-touring flautist and creative pioneer.
'The fabulous flute of Eliza Marshall' – Peter Gabriel
Eliza Marshall is a hugely accomplished flautist working with some of the biggest names in global music. Peter Gabriel, First Aid Kit, Florence & The Machine and The White Stripes are amongst those with whom she has recorded or toured. As a solo artist, Eliza continues to wow her audiences with spellbinding performances fusing rhythm, melody and poetry with multiple layers of sound – playing a huge assortment of instruments including western flutes, Indian bansuri and Northumbrian small pipes.
A visionary creative, Eliza's Freedom To Roam project (with musicians Catrin Finch, Jackie Shave, Dònal Rogers and Kuljit Bhamra and filmmaker Nick Jones) has been an inspiration to many and has toured the UK to critical acclaim.
'The other-worldly sound of Eliza's bansuri is warmly engaging, yet at the same time deeply mysterious' – Joby Talbot
Festivals played: Nest Collective, Montelago Celtic.
Social media followers: 5.5k. Spotify streams: 250k