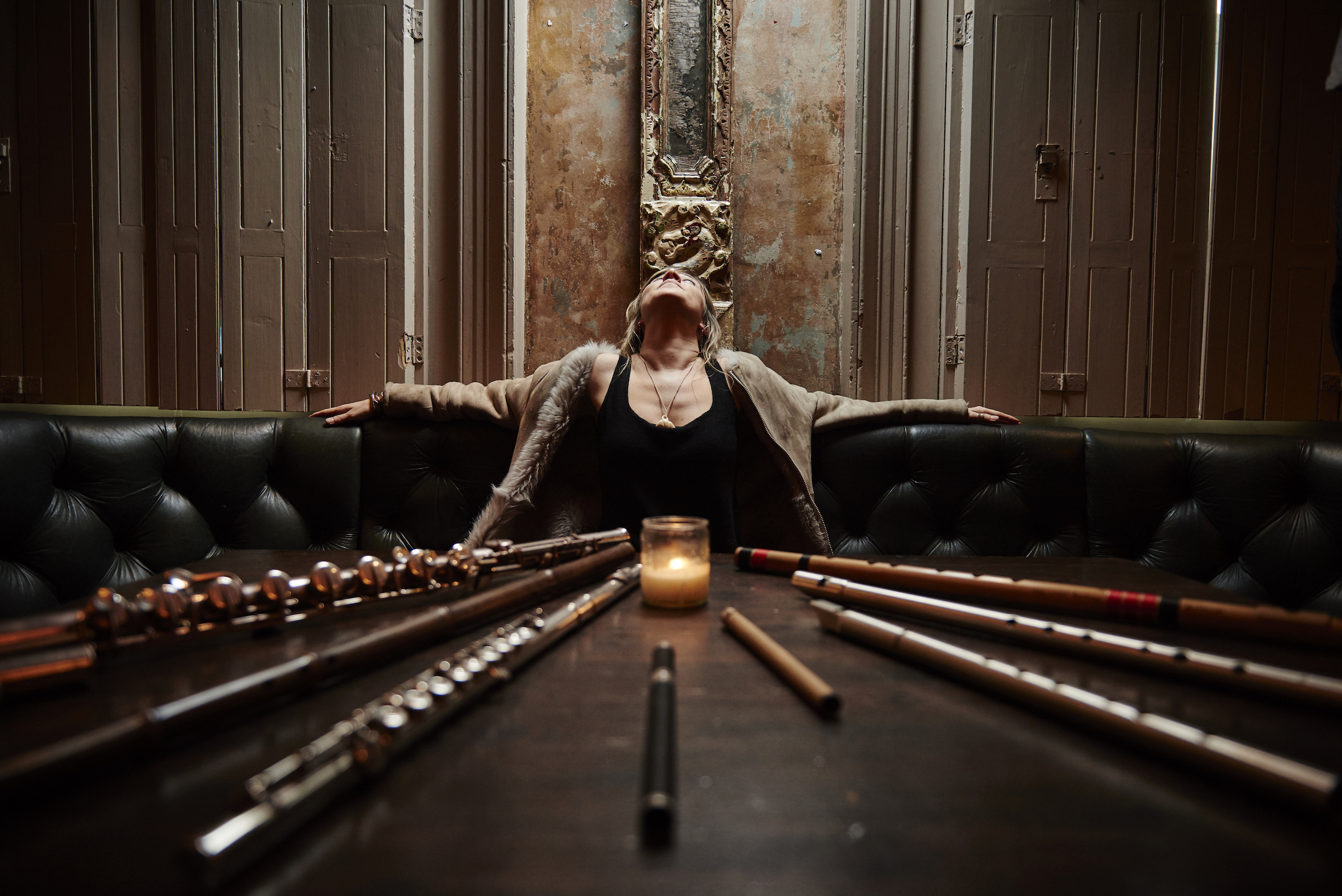 Eliza Marshall is a hugely accomplished flautist working with some of the biggest names in global music. Peter Gabriel, First Aid Kit, Florence & The Machine and The White Stripes are amongst those with whom she has recorded or toured with. As a soloist on numerous film soundtracks including Lord of the Rings and The Great Gatsby, chances are you've probably heard her incredible playing.
"The fabulous flute of Eliza Marshall"
Peter Gabriel
As a solo artist, Eliza continues to wow her audiences and spellbinding performances fusing rhythm, melody and poetry with multiple layers of sound – playing a huge assortment of instruments including western flutes, Indian bansuri and Northumbrian small pipes. Her music is entwined with the themes of nature, compassion and interconnectedness – all delivered with electrifying passion.
Eliza also leads the award-winning Freedom To Roam project, which uses film and music to highlight the connected issues of climate change, displaced peoples, animal rights, rewilding and mental health.
"The other-worldly sound of Eliza's bansuri is warmly engaging, yet at the same time deeply mysterious"
Joby Talbot, BBC Proms, Hitchhiker's Guide to the Galaxy.