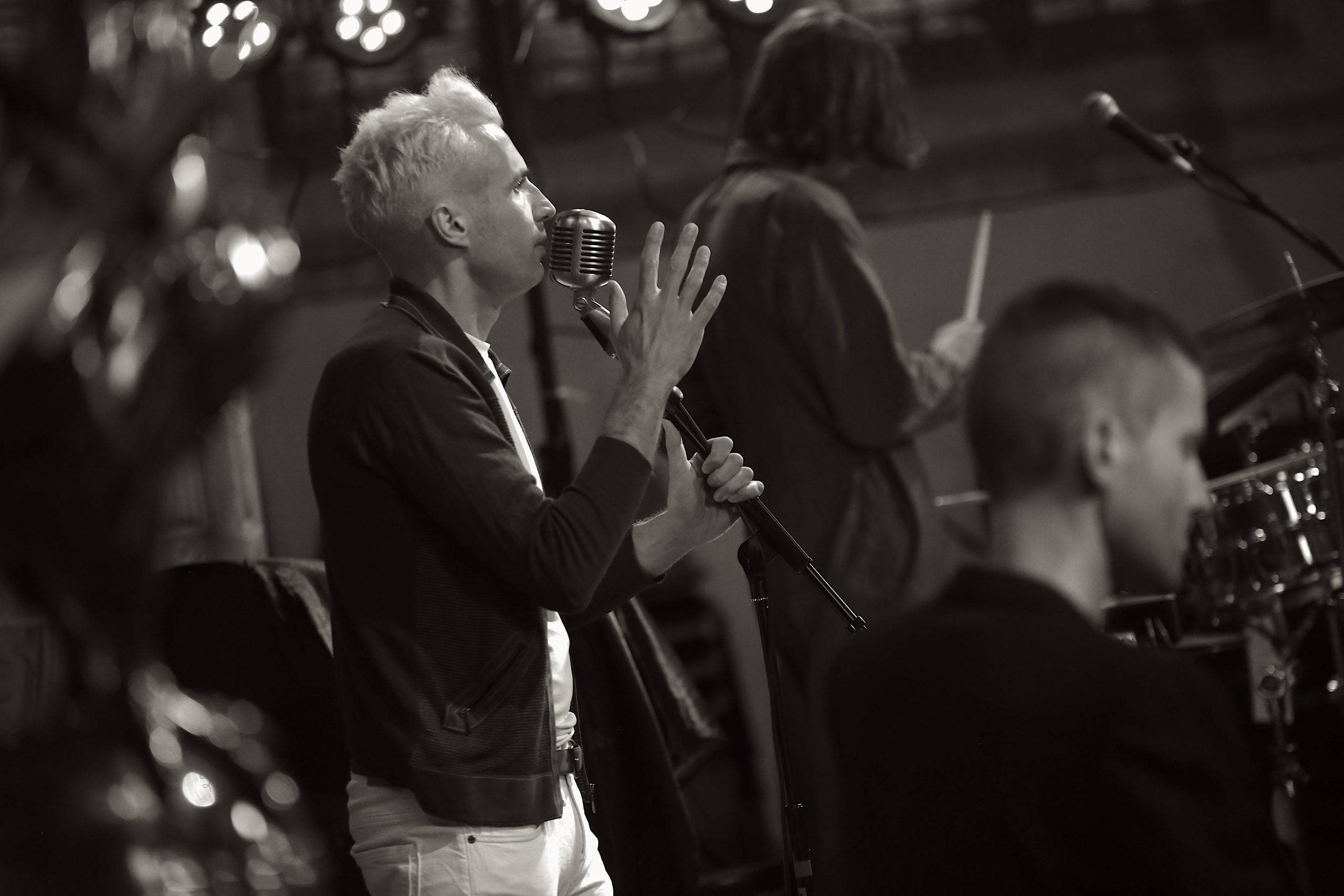 Compelling songwriter and masterful performer.
'Wonderful' – BBC Radio 6 Music
Award-winning singer-songwriter Dan Whitehouse continues to renew, reinvent and reimagine – touching listeners with his observations and moving them with his sensitivity and impeccable songwriting.
His 2022 release The Glass Age looks at how our human experience has been altered through the 'glass' of the digital world and has been recognised for capturing a hugely important aspect of our zeitgeist.

Dan's Arts Council funded song-cycle Voices From The Cones tells real life stories in song about history and community of glassmaking in the Black Country. This album hit the top 20 in the official folk charts and was nominated for FATEA's Innovative Project 2022 award.
In April 2023 Dan releases his 7th record – an acoustic sequel to The Glass Age. Reflections on The Glass Age presenting the same songs stripped-back, in emotional and vulnerable performances, accompanying himself on acoustic guitar and keyboard.
For festivals Dan is available solo (acoustic) or duo/trio with keyboards/percussion.

"Dan has an outstanding singing voice, possesses a unique artistic vision and displays songwriting excellence." Chris Difford
"Impressed me immensely" – FATEA
"Nothing short of beautiful **** " — RnR Magazine
"Subtle and delicate melodies" — The Sunday Times
In 2023 Dan also continues his collaboration with New York hammered dulcimer player Max Z-T. Their debut record Ten Steps will be out in September and the duo will tour in the UK in October.
Festivals played: Reading, Beardy Folk, Moseley, Wychwood
National awards won: 1. Social media followers: 4k. Spotify streams: 80k.