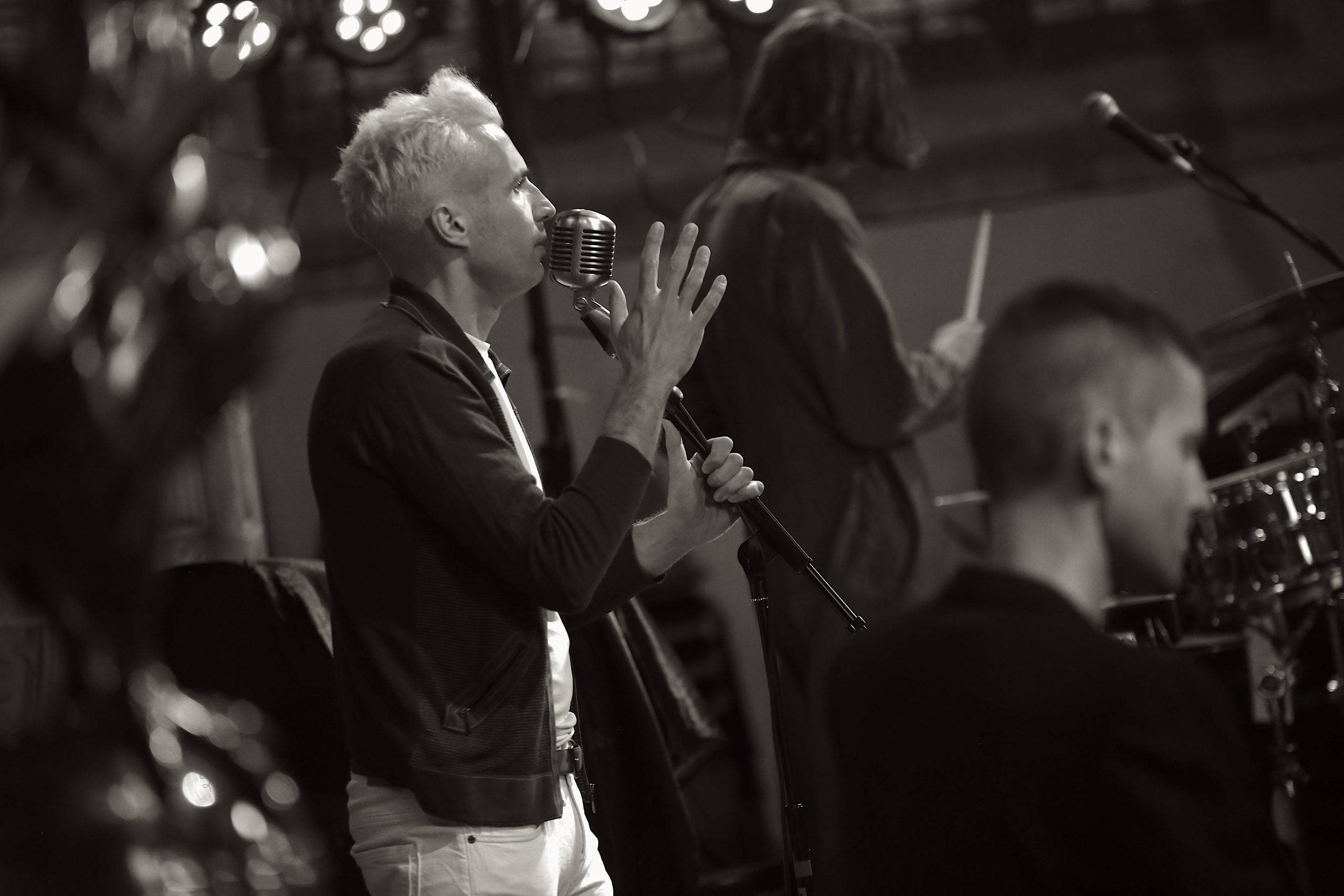 Adept songwriter and masterful performer.
'Wonderful' – BBC Radio 6 Music
Award-winning singer-songwriter Dan Whitehouse continues to renew, reinvent and reimagine – touching listeners with his observations and moving them with his sensitivity and impeccable songwriting. His most recent work The Glass Age looks at how our human experience has been altered through the 'glass' of the digital world and has been recognised for capturing a hugely important aspect of our zeitgeist.
The son of a Wolverhampton community radio pioneer, Dan started his recording and touring career as a teenager with Naomi before fronting the rock band Sonara and playing Reading Festival. After deciding to go solo, Dan released his first two albums on his own label before signing to the Reveal Records roster alongside Joan As Policewoman and The Little Unsaid.
Dan's 2020 release Dreamland/Tomorrow, was described as unveiling a "strikingly new maturity and willingness to push the envelope" (FRUK), featuring collaborations with John Elliott (The Little Unsaid) and Eric Lane (Joan as Police Woman). Alongside his solo releases, Dan has collaborated with many artists including Boo Hewerdine, Max ZT, Chris Cleverley and Ainsley Hamill. 
Latest album, minimal-electronica The Glass Age was a collaboration with Copenhagen-based producer Gustaf Ljunggren.  Dan's social-history project Voices From The Cones celebrates the rich past of glass-making in his native Midlands through story and song and was also released this year.
"Impressed me immensely" – FATEA
"Nothing short of beautiful – **** " — RnR Magazine
"Subtle and delicate melodies" — The Sunday Times
Festivals played: Reading, Beardy Folk, Moseley, Wychwood
National awards won: 1. Social media followers: 4k. Spotify streams: 80k.