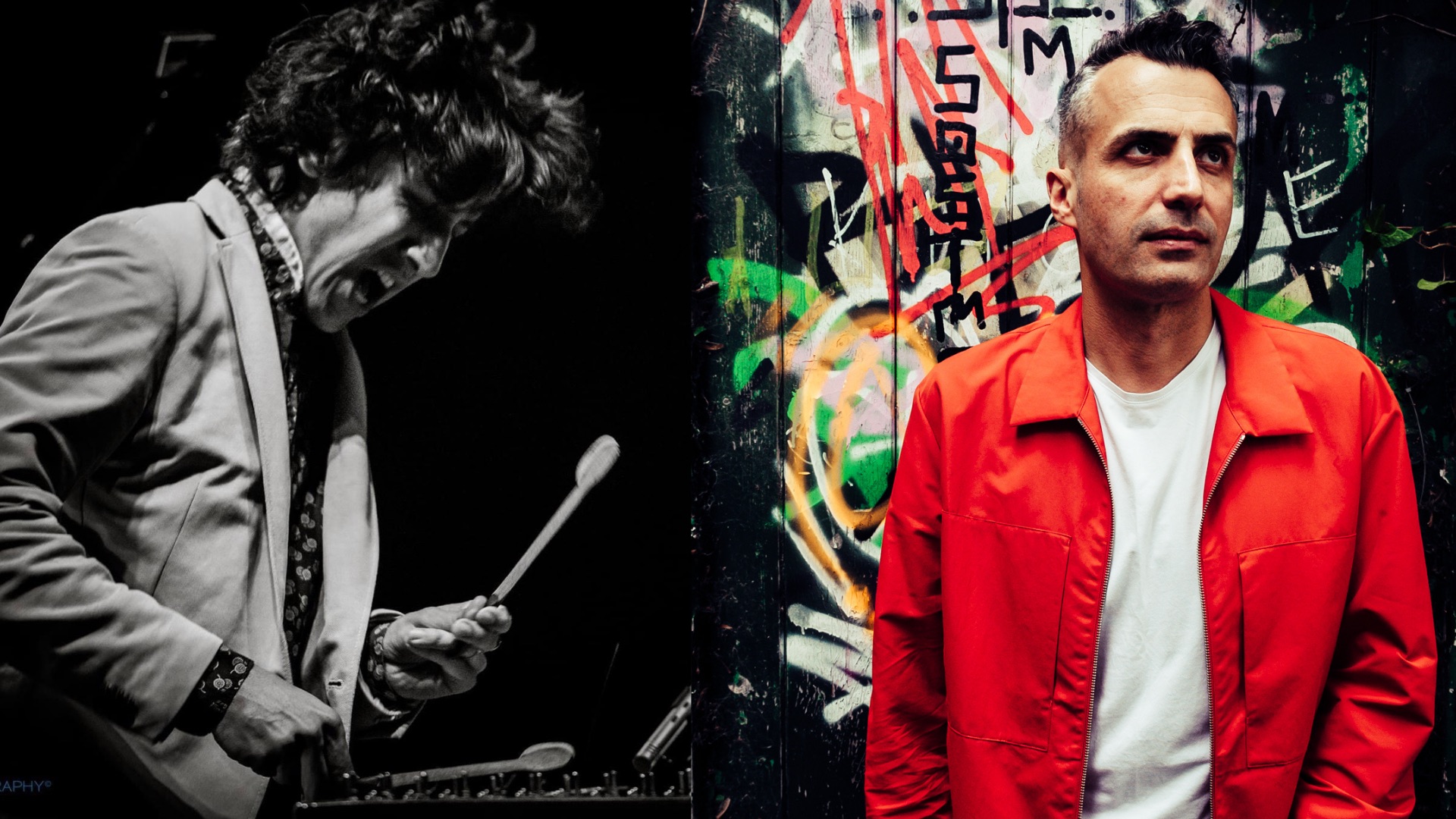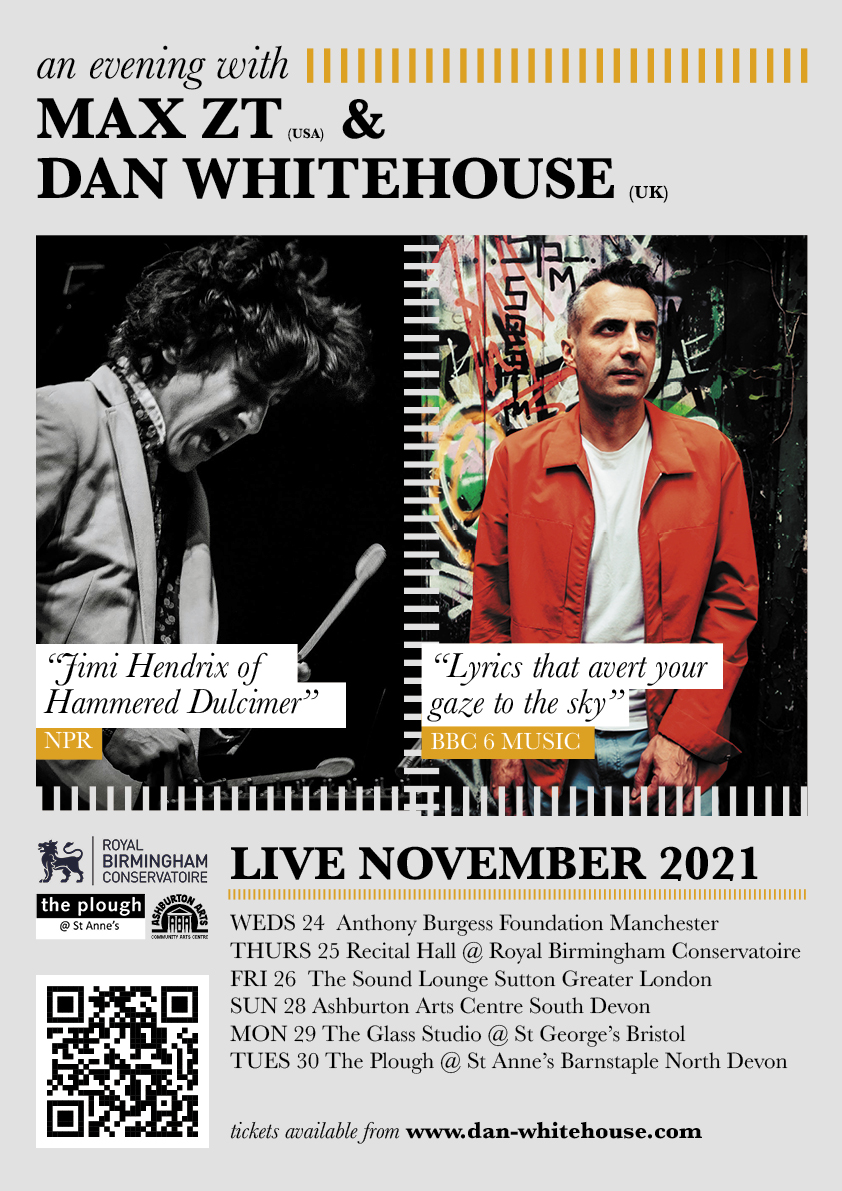 ALL TICKETS www.dan-whitehouse.com/live
Dan Whitehouse is an acclaimed and award-winning English songwriter, composer and spoken word artist. Across five solo albums he has gained a reputation as "a fine songwriter, a unique vocal talent and a talented multi-instrumentalist/performer" (MAVERICK). 
"Force of nature", Brooklyn's Max ZT, is an innovator of his instrument. His unorthodox playing and bold experimental style have led him to be described as the "Jimi Hendrix of hammered dulcimer" by NPR. A genuine pioneer, Maz has changed perceptions of hammered dulcimer playing forever. 
Both artists were selected to represent their countries for the international Global Music Match project in May 2020. The pair collaborated online, interweaving poetry and song with music which fuses multi-cultural roots and traditions and have created a series of astounding live shows in a selection of the UK's finest acoustic environments in November 2021. 
Dan Whitehouse – "lyrics that avert your gaze to the sky" (BBC Radio 6)
Max ZT – "The Jimi Hendrix of hammered dulcimer" NPR